Video: 92-year-old Peachtree Road Race legend crosses finish line for last time
ATLANTA - After 53 years of running in the Peachtree Road Race, Bill Thorn has crossed the finish line for the last time. 
The resident of Tyrone is one of the "Original 110" finishers who came together to start one of Atlanta's most beloved Fourth of July traditions in 1970. 
Now 92 years old, Thorn is the only person who has run every single race.
This year, Thorn was honored as the race's Grand Marshal. After riding in a car at the start of the 6.2-mile course, he was dropped off at the finish line to cross one last time.
To the cheers of the crowd, Thorn raised his hands in the air as he broke the ribbon at the end of the race.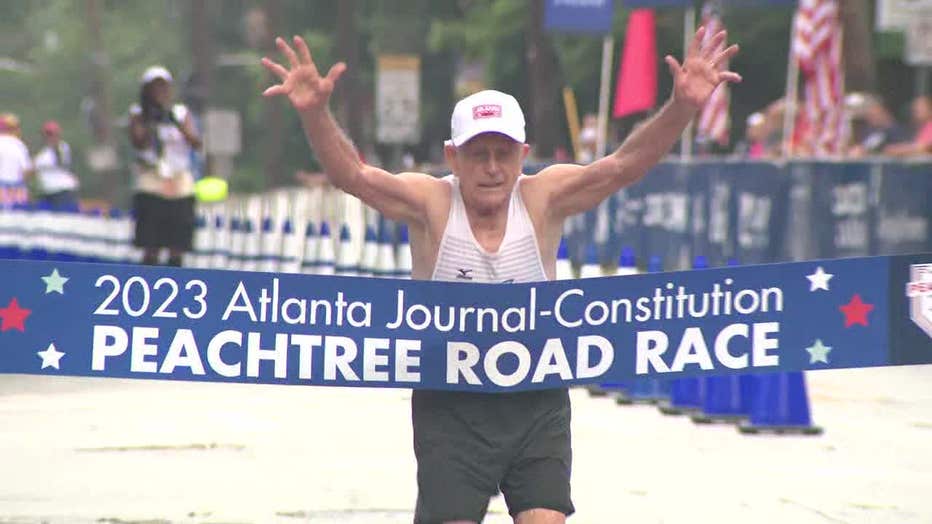 Speaking after his big moment, Thorn called the experience "really" and said he was thankful for the overcast weather.
"It just seemed kind of unreal, but it was nice of them letting me do that," he said. 
While through the years Thorn has dealt with health conditions - ankle sprains, foot pains, and even prostate cancer - he has remained consistent. Not even the COVID-19 pandemic or his need for a walker due to balance issues has stopped him from his beloved race.
"No one else will ever be able to say they did the first 50," he said.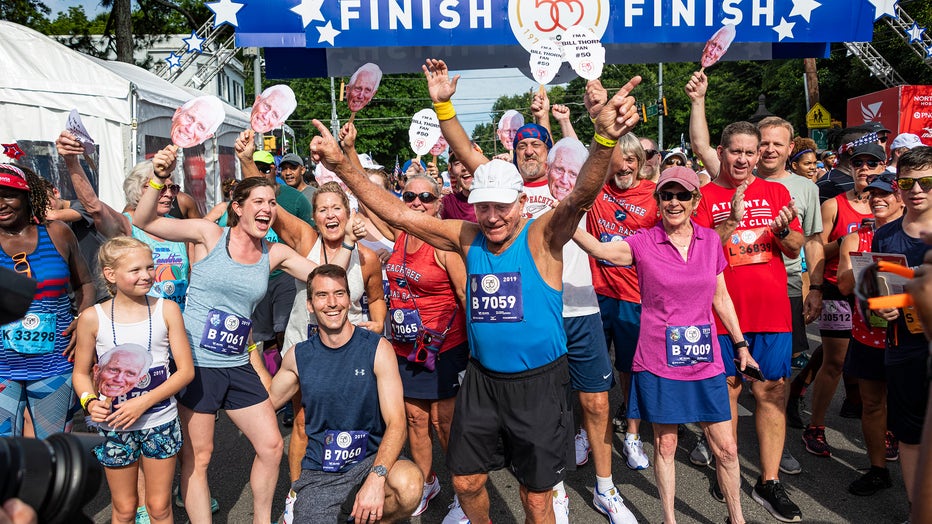 Bill Thorn at the 2019 Peachtree Road Race (Peachtree Road Race)
In 2019, he crossed the finish line with four generations of his family.
He said he was shocked that the tradition has kept going after over five decades and remembered a race in the early days of the tradition when more people joined than the race organizers had planned.
"I was trying to break 40 minutes - I had never done that before. And the line where you finish, it backed up suddenly," he said.
To honor the longtime runner, race organizers have also engraved his name on the Peachtree Cup, usually only reserved for race champions.