Man wanted for killing ex-wife, wounding woman holding newborn grandchild dead from suicide
CHEROKEE COUNTY, Ga. - The Cherokee County Sheriff's Office said the man wanted for the death of a Canton mother during a double shooting has died at a hospital late Monday after shooting himself. 
Christopher Thomas, 30, of Acworth was wanted for shooting and killing his ex-wife Victoria Thomas. Deputies said he also shot ex-wife's mother as she held his infant child in her arms. The child was not injured but the grandmother was left in critical condition.
"When there's a small child involved it makes it doubly tough on everyone and we're obviously concerned about that family," said Captain Jay Baker, Cherokee County Sheriff's Office.
Deputies said Monday they found Thomas' black Kia 900 near Due West Road in Kennesaw that afternoon, but Thomas was nowhere to be found. He was later found around 6 p.m. at a Walmart in Paulding County. Deputies there said Thomas had attempted suicide. He was rushed to Wellstar Kennestone Hospital, where he later died from his injuries.
A sheriff's office spokesperson said the shooting happened at around 9:45 p.m. on Sunday at 200 Autumn Brook Drive, east of Canton. Deputies found two people shot. Deputies said the 30-year-old mother was dead. Her mother, 68-year-old Myrna Garcia, had severe injuries and was listed in critical condition at Wellstar Kennestone Hospital as of Monday afternoon. She was holding a 4-month-old baby when she was shot, deputies said. 
"It appears Ms. Garcia was holding her 4-month-old grandchild at the time of the shooting, unfortunately. The grandchild was not injured but both were transported…to Kennestone Hospital," said Capt. Baker.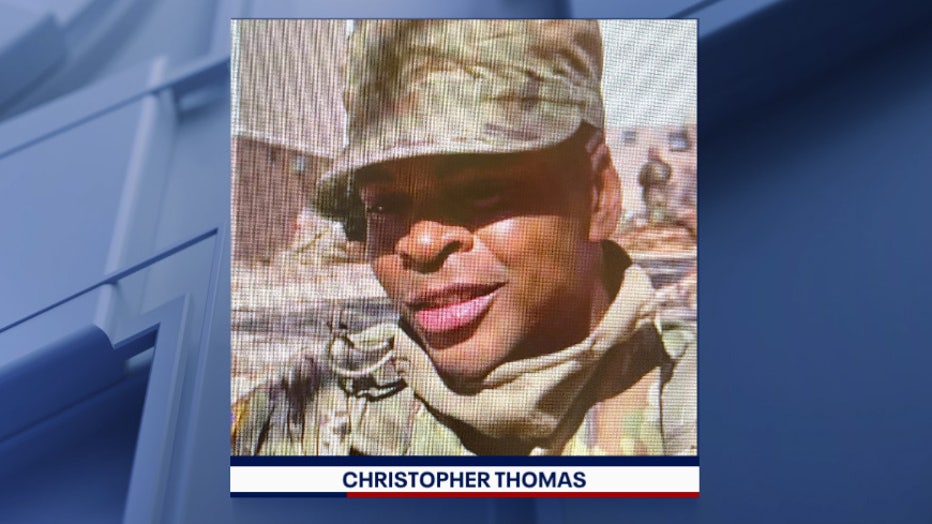 Photo of Christopher Thomas provided by the Cherokee Sheriff's Office
The infant was uninjured, but evaluated at Wellstar Kennestone, deputies said. 
A witness stated he was wearing a hat or bandana at the time of the incident, so investigators can't confirm the current length of his hair. Investigators are still looking for Thomas and ask anyone with information to call 911. 
"The suspect does not live at the residence, his wife lives there with her mother, and two children. He arrived at the location sometime last night and several shots were fired and he fled," said Capt. Baker.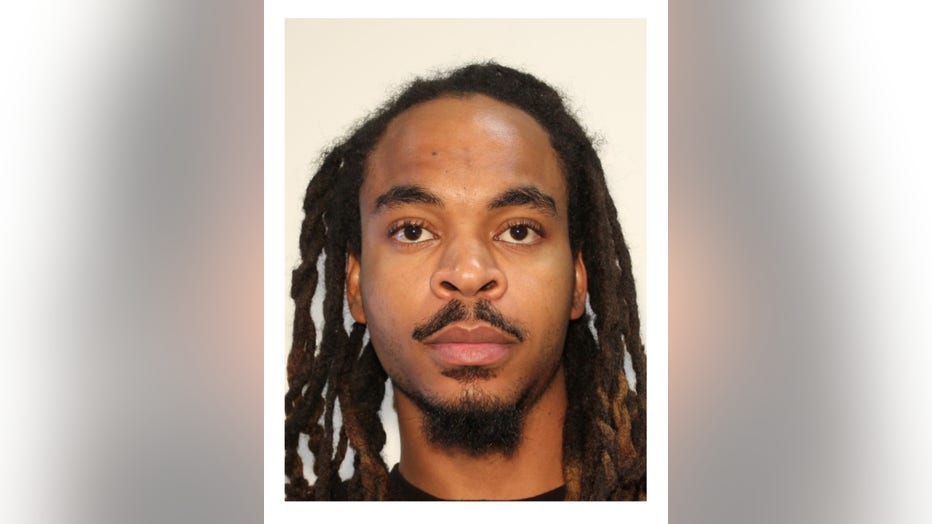 30-year-old Christopher Thomas suspected in deadly Canton-area shooting
A 10-year-old who was at the home at the time of the shooting called 911, deputies said.
"We believe he fled to the Cobb County area. He lives in Acworth, but we do not know where he's at right now," said Capt. Baker. "So, everyone should consider him armed and dangerous."
Investigators said Thomas is in the Army but is not on active duty.
No word on any funeral arrangements. 
This story discusses suicide. If you or someone you know is having thoughts of suicide, please contact the National Suicide Prevention Lifeline at 1-800-273-TALK (8255).