Attorneys release new video in deadly Piedmont Hospital crash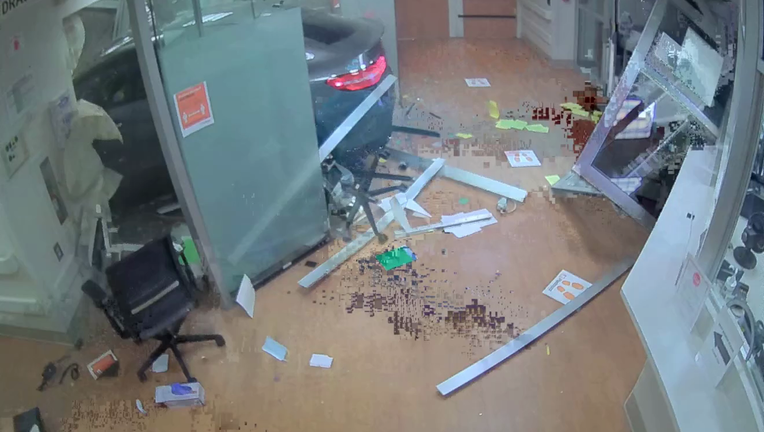 ATLANTA - Attorneys for a woman injured in a deadly crash at Piedmont Hospital released a new video of the incident Tuesday and said they may file a lawsuit.  
A car drove into the hospital's emergency room around 7:45 on the morning of June 30. Surveillance video from the hospital shows a dark grey Mercedes GLE collide with a red-orange Hyundai Santa Fe outside the hospital as employees escort a man to the vehicle.  The grey car pauses briefly after the initial crash, then drives on through the doors of the ER.  
"I remember running from the red SUV," recalled Kailyn Bailey, who survived the crash. "I'm extremely hurt by all of this.  My family is hurt.  Why wasn't I protected at an emergency room?"
MORE: Officials: 1 dead, 4 hurt after car crashes into Piedmont Hospital
The 29-year-old suffered severe injuries including a broken pelvis, a broken tailbone, and two broken hips. She was recently released from the Shepherd Center, after spending weeks there recovering from her injuries.
According to an Atlanta Police Department report, Bailey was one of four people who were injured and one person, Kimberly Hill, was killed.
Police did not file charges against the driver of the Mercedes. The report stated she lost control of her vehicle and tests showed she did not have any alcohol or drugs in her system at the time of the crash.
"We're just shocked that not even a traffic citation or charges were brought against the driver and there's not even any explanation in the report as to how or why she lost control of the car," said Jane Lamberti, an attorney with The Cochran Firm, who represents Bailey.  
Lamberti said the law firm is conducting its own investigation into the collision and could file a claim against both the hospital and the driver who caused the crash.  
Bailey and her attorney both raised questions about the safety of the hospital and suggested Piedmont should install security posts or bollards to protect people.
"An emergency room is a high-traffic area," Lamberti explained. "You are going to have people who are driving up that may be ill or confused. It's foreseeable that they're going to lose control of the car. At the same time, you have patients and pedestrians going in and out of the emergency room. You know this situation is going to be there and you must take steps to protect the pedestrians and the patients."  
When reached by phone, the driver involved in the crash did not want to talk about what happened.  
Download the FOX 5 Atlanta app for breaking news and weather alerts.