Georgia owners of Maui restaurants helping employees after devastating wildfires
LAHAINA, Hawaii - Two Maui restaurant owners with roots in metro Atlanta are helping their community heal from the historic deadly wildfires that devastated the island.
Caleb Hopkins and Javier Barberi jumped into action right after the smoke cleared and are now putting a plan into motion that they hope will spread back here in Georgia.
.Hopkins and Barberi got their start in Atlanta's restaurant industry. It's where they learned Atlantans give back.  
"Atlantans have always taken care of each other - especially in the hospitality business," Hopkins said.
The duo said they found that same spirit and more in paradise - the spirit of "ohana."
"Ohana means family," Hopkins said. "When you see people on the street you stop and give them a hug. Everybody gets a hug like in the South."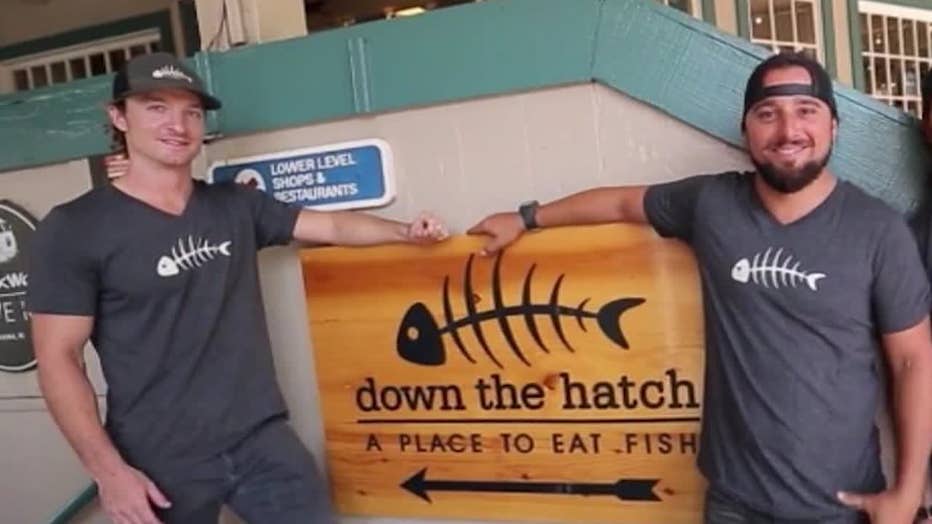 Barberi and Hopkins built their company, The Hana Hou Hospitality Group, on those principles. It grew to five restaurants. One even appeared on The Food Network's "Diners, Drive-ins and Dives." 
AFTER MAUI OFFICIALS NAMED 388 UNACCOUNTED FOR, MANY CALL TO REPORT THEY ARE SAFE
Then on Aug. 8, everything changed.  
"I was just like, 'Oh my God, what is happening over there?" Barberi recalled.  
Their hard work went up in flames. The fast-moving, deadly wildfire consumed everything in its path.  
"We literally just heard location after location after location. The Lahaina Front Street apartments are burning. Kimo's is burning. The wharf which is where one of our restaurants is burning," Barberi said.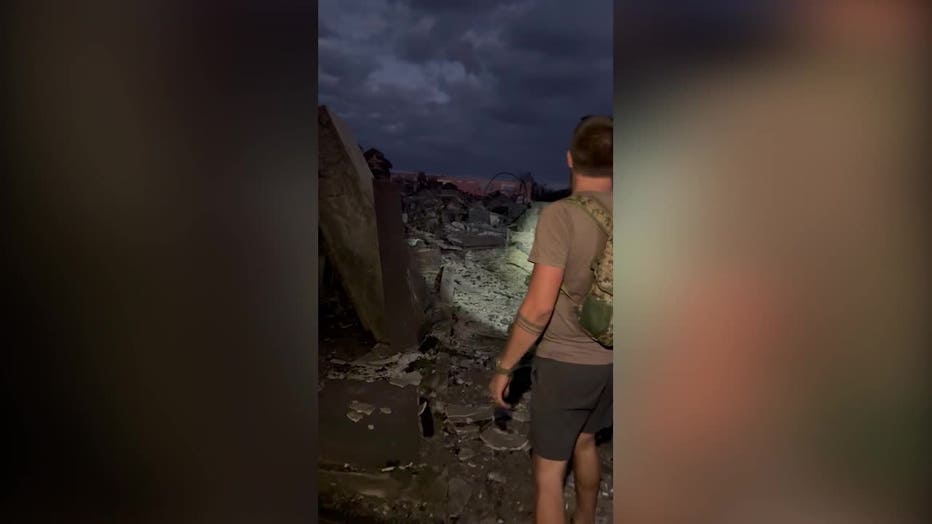 BARE ELECTRICAL WIRE, LEANING POLES INVESTIGATED AS POSSIBLE CAUSE OF DEADLY MAUI FIRES
When the smoke cleared, they found their first two restaurants, Breakwall Shave Ice and Down the Hatch, were burned to the ground. President Joe Biden even delivered his speech in front of the building where Down the Hatch once stood.  
"The country grieves with you, stands with you and will do everything to help you recover," Biden said while standing near the wreckage. 
Without missing a beat, "everyone went into survival mode to help each other to build each other up" Hopkins said.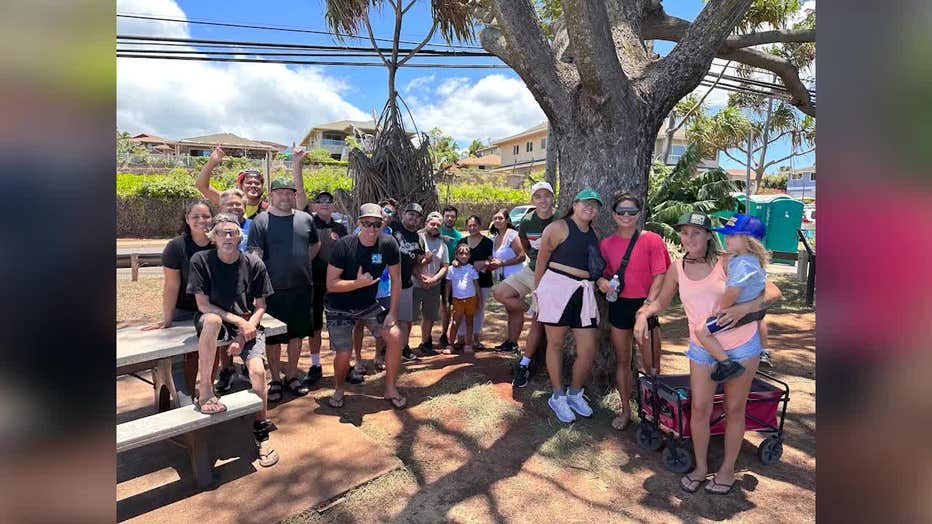 The pair set up checkpoints to locate their 240 employees, most of whom were left homeless, to find out "who's safe, who have we seen," Hopkins said.  
Now, the pair are taking their efforts a step further. 
"We're in the process of building five tiny homes," Hopkins said. 
They've also started a GoFundMe account to help with those tiny homes and other immediate needs of survivors.  
As for paradise, Hopkins and Barberi believe it will return.  
"I have hope," Barberi said. 
"Lahaina is paradise, at least it was, and it will be again," Hopkins said.
As of Wednesday morning, the GoFundMe account has about $180,000 toward its $500,000 goal. You can contribute here.