Cancer survivor reunites with dog lost after police say teens stole car
ATLANTA - UPDATE: An Atlanta dog owner is overjoyed to learn her beloved puppy that was stolen along with her car on Tuesday has been found.
A FOX 5 viewer who saw Dana Link's plea for the safe return of her 11-month-old Schnauzer-Maltipoo mix, Murphy, quickly joined the search and found the dog in an overgrown area just two hours later.
FOX 5 Atlanta reporter Tyler Fingert was there to capture the heartwarming reunion.
ORIGINAL STORY
An Atlanta dog owner is heartbroken because her beloved puppy was stolen along with her car on Tuesday. Police recovered her vehicle a short time later and three people have been arrested in connection to the crime, but so far Murphy has not been found. 
On Wednesday, with a stack of flyers and a staple gun, power poles in Atlanta's Pittsburgh neighborhood got covered in pictures of Murphy, the 11-month-old Schnauzer-Maltipoo mix.
"I know there are a lot of people looking for him and I have faith that he will come back," said the dog's owner Dana Link.
Link says he was in her SUV yesterday at a job site in Atlanta's Adair Park neighborhood. After turning her car on, she had to run back inside. She says in the less than three minutes she was gone; the crooks jumped in and took off, hitting her sister in the process. Link says they drove to the West End Mall and used her credit card before dumping her car with the dog nowhere to be found.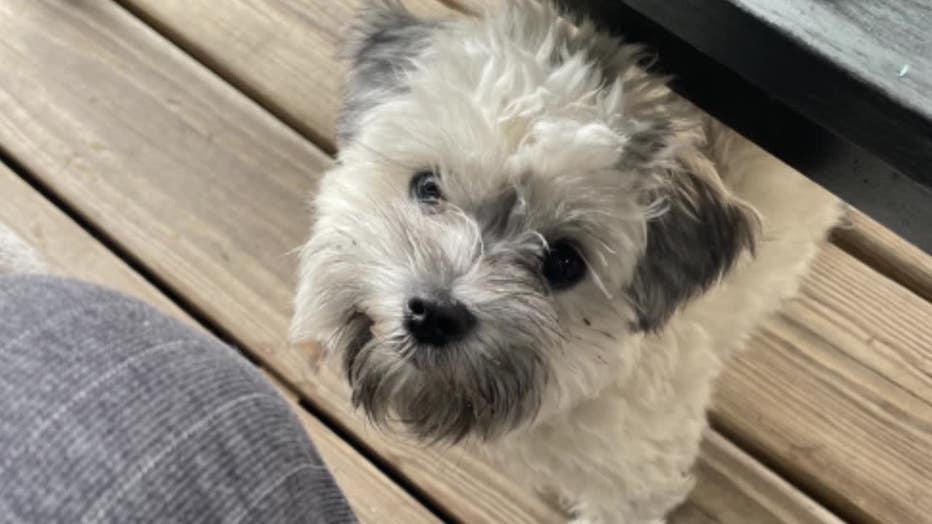 Murphy the dog (Supplied)
Police say the SUV had tracking software and officers were directed to McDaniel Street where the vehicle was believed to be. Officers found the victim's abandoned vehicle, but her dog was no longer inside. APD says witnesses gave them a description of the teens seen exiting the vehicle and while canvassing the area, were able to spot the males matching the description given. Investigators say the males were taken into custody where one was in possession of the victim's car keys and another in possession of a firearm. Officers were also able to recover the victim's debit card.
A third male believed to be involved was able to leave the scene, but was brought to the police precinct by his father on Tuesday afternoon. 
A 16-year-old was charged with auto theft and referred to juvenile court. A second 16-year-old was charged with auto theft and possession of tools to commit a crime. The third male, 17-year-old Jamarcus Fleetwood, was charged with theft by taking and possession of a firearm by a convicted felon and had outstanding warrants for auto theft and armed robbery.
"One of the children's parents called me this morning because I put fliers out last night and said that they let my dog go at Pittman Park," Link said.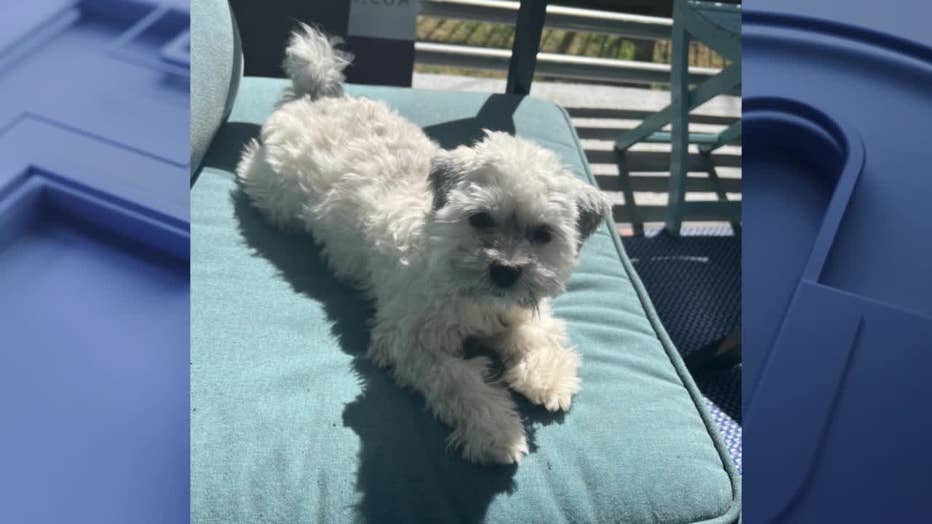 Murphy the dog (Supplied)
Wednesday, they searched the Pittman Park area in hopes of finding the puppy. Link is a cancer survivor, and she says this dog has helped her get through. 
"He's been my godsend of joy and smiles every day and I just hope that he comes back," she said.
Murphy will turn 1 next week and Link says she will not give up on finding her dog. She says she is offering a $1,000 reward to get him back.