Authorities hope new image can solve mystery of 9-year-old Atlanta boy's disappearance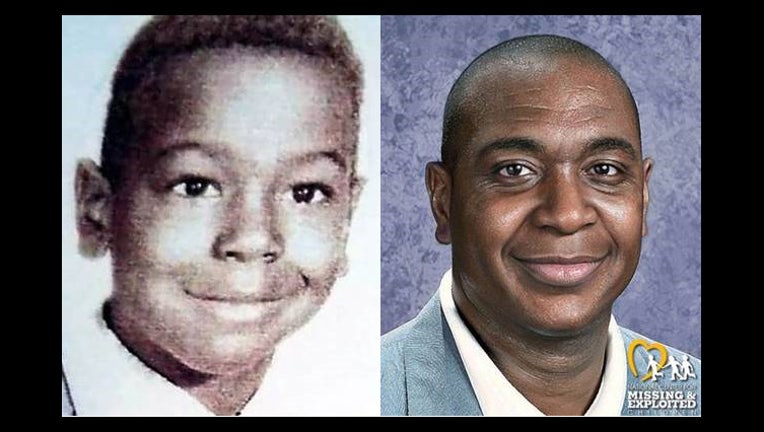 article
ATLANTA - Investigators are hoping a new age-processed image could help find a missing Atlanta boy who disappeared over half a century ago.
Anthony Murrill was 9 years old when he disappeared from his home in Atlanta's Harris Homes community on Sells Avenue on Nov. 14, 1971, the National Center for Missing and Exploited Children said.  
According to Murrill's family, Atlanta police considered the boy a runaway, but he had never ran away before and a neighbor said they saw him get into a vehicle with an unknown adult man.
"There was no reason to run away," Murrill's older brother Stuart Knox told the National Center for Missing and Exploited Children. "He was the king of the family. He was the youngest, he was the baby, he got whatever he wanted."
Murrill was reportedly well-known in his community and would go on grocery runs on his bicycle for elderly neighbors.
For over 50 years, the mystery of what happened to Murrill has remained unsolved. Now, thanks to the work of a retired NCMEC investigator and a forensic artist, the organization has released an age-progression of what he may look like today at the age of 61. 
"Anthony has been missing for more than five decades, but the answers are still out there, so our search for him continues," said Carol Schweitzer, the head of NCMEC's Forensic Services Unit. "We're hoping people who knew him and his family, who lived in his neighborhood and attended his school, will come forward to share their stories about what was going on in Atlanta in 1971. The smallest bit of information or the most distant memory could help connect the dots."
If you have any information about the case, contact Atlanta Police at 1-404-577-TIPS or NCMEC at 1-800-843-5678.