900 prospective jurors to be called for first trial in Georgia election interference case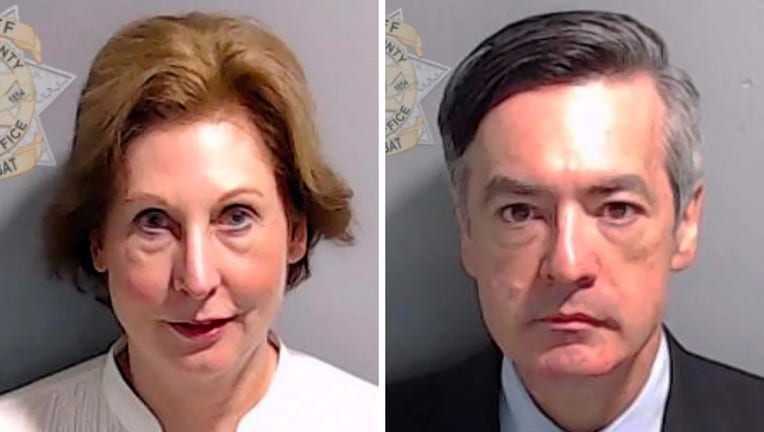 article
FULTON COUNTY, Ga. - Nine hundred prospective jurors are being directed to appear in a Fulton County courtroom next month for the first trial related to the Georgia election interference case.
Kenneth Chesebro and Sidney Powell, both lawyers, are scheduled to go to trial on Oct. 23 after invoking their right to a speedy trial. They are being tried separately from former President Donal Trump and the other co-defendants.
Fulton County Superior Court Judge Scott McAfee ordered subpoenas to be issued for 450 potential jurors to appear Oct. 20 and with 450 to appear on Oct. 27.
Fulton County District Attorney Fanni Willis wanted all 19 defendants in the cast to be tried together. But, Powell and Chesebro successfully asked for their cases to be separated. However, the judge denied a request to separate Powell and Chesebro.
Chesebro is accused of helping further the conspiracy to change the results of the election in Georgia, including participating in the effort to use so-called "alternate electors" to prevent Joe Biden from receiving Georgia's electoral votes.
Powell, who acted as one of Trump's lawyers after his loss to Biden, is accused of computer theft, trespass and invasion of privacy in relation to the effort to improperly access voting machines in rural Coffee County.
They are both facing a RICO (Racketeer Influenced and Corrupt Organizations) Act charge along with their co-defendants, including former President Trump.
RECENT STORIES
Former President Donald Trump and his 18 co-defendants were indicted Aug. 14 for violating Georgia's RICO Act and other charges related to the 2020 election results in Georgia. The grand jury indictment was issued following a 2-and-1/2-year investigation by Fulton County District Attorney Fani Willis and a recommendation for indictment by a special grand jury earlier in the year.
Offenses listed in the indictment include an alleged request from Trump to Georgia's Secretary of State, Brad Raffensperger, to alter votes. Other charges include making false statements and writings, impersonating a public officer, filing false documents, influencing witnesses, conspiracy to defraud the state, and perjury, among others.
Additional defendants in the case include Trump's former lawyer, Rudy Giuliani, and former White House Chief of Staff, Mark Meadows. All defendants were ordered to surrender to the Fulton County Jail by noon on August 25. Initially, Willis requested a trial date in March 2024, but that request has since been amended to October 23, 2023. Trump continues to assert that he won the election and claims that he is now facing persecution.