4 rafters safe after being rescued from Chattahoochee River
COBB COUNTY, Ga. - Four people are now safe following a river rescue Friday afternoon in along the Chattahoochee River in Cobb County.
Crews with Cobb County Fire and Emergency Services (CCFES) were called out to the river around 2:45 p.m. where they found four people in distress. Three of the people were found holding on to a tree with a deflated raft. The fourth person was found further down river.
Rescuers say they managed to recover all four boaters and return them safely to shore.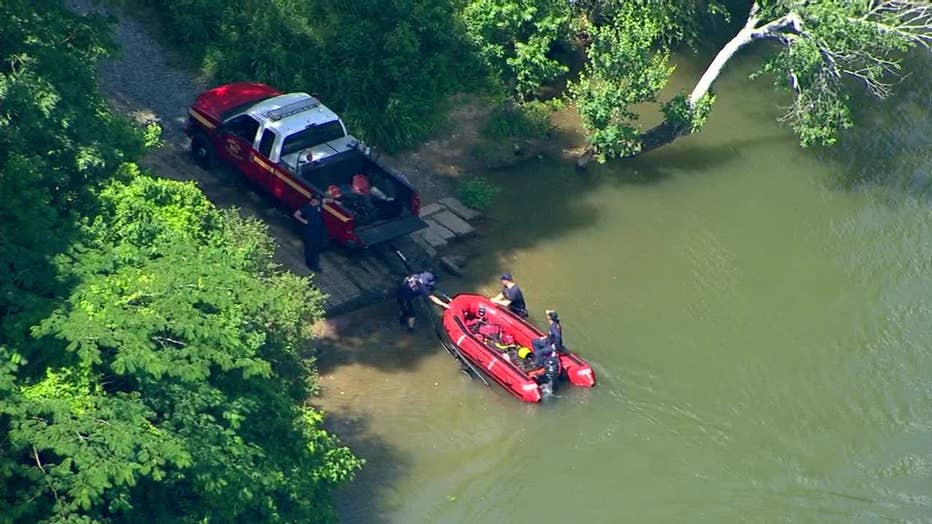 Rescue crews in Cobb County work to pull four people stranded on the Chattahoochee River on June 2, 2023. (FOX 5)
No injuries were reported.
Sandy Springs and Marietta fire also assisted, deploying boats to help reach the rafters.