Six smart ideas for a small apartment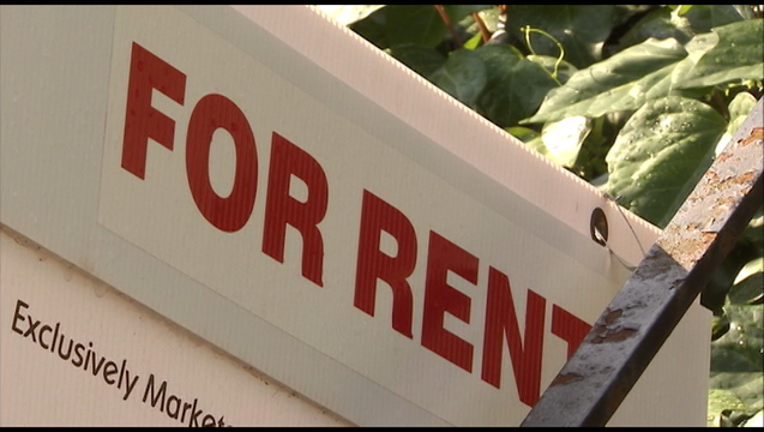 Renting a small apartment is a great way to save money, especially when you first go out on your own, but once you make that decision, you need to find ways to stretch that space and make it your own.
Whether you choose a cozy cottage or a tiny studio apartment, there are great ways to use every square inch.
Real estate expert John Adams is here to help make the most of your small space:
Question: John, you say you've found six genius ideas to expand a small space for large living. The first deals with your brain as much as anything else - tell us about how to play tricks on your eyes.
 Adams:  Part of the perception of a small space is that your eyes tell your brain that it only sees a small space, therefore it is small.
 But my first genius idea is to install large mirrors everywhere possible. In this way, your eyes see a room that is twice as large (or bigger), and transmits that information to the brain.  We've been doing this for 30 years in small bathrooms by covering walls with large mirrors, but it will work for literally any room. And mirrors are relatively inexpensive.
 Q:  Great idea, what's number 2?
 A:  Most small kitchens are poorly designed as simply a small version of a big kitchen, and it can easily feel claustrophobic.  If you can get permission, consider replacing traditional cabinets with open wooden cubes. They are inexpensive, easy to install and have an eye-catching way of organizing your kitchen supplies. Best of all, you end up with almost twice the usable storage space in your kitchen. Bonus idea: a mirror backsplash behind the sink is cheap & extremely effective.
 Q:  Interesting!  OK, number three.
 A:  Paint everything in white or very light colors to make space reflect light. White walls add an airy lightness that makes any small room feel more spacious. Take advantage of this phenomenon with white paint and bright lighting. Also, think of wall sconces rather than table or floor lamps which take up valuable space - and go bright with your lighting!
 Q:  How about in the bedroom?
 A:  One of the reasons the MURPHY BED was so popular it allowed you to make your bed, then fold it up into a closet and disappear until you need it.  
 And while Murphy beds are quite expensive, you can take advantage of the same idea by building an elevated sleeping platform.  Long a staple in dorm rooms, elevated beds allow the use of space under the bed. Consider a computer work workstation a sofa or sofa-bed in the same space.
 Q:  You are four for four - how about number five?
 A:  Here is a little-known design secret:  High ceilings make a
Small room looks larger by directing the eyes upward, sort of like on a cathedral.  You can emphasize that feature by hanging your draperies as close to the ceiling as possible, even if it is several feet above the windows. Also, extend the rod 4 inches on each side to allow maximum light to enter the window.
 Q:  Very interesting!  Number 6?
 A:  My last genius idea is to mount your TV on the wall.  Your media equipment is the biggest space waster in a small living room. Put the TV on the wall or above a fireplace and you'll regain lost floor space.
SUMMARY: Don't write off small spaces - approaching them with a plan and a small budget can work miracles!