Receding floodwater reveals gator in Harris Co. home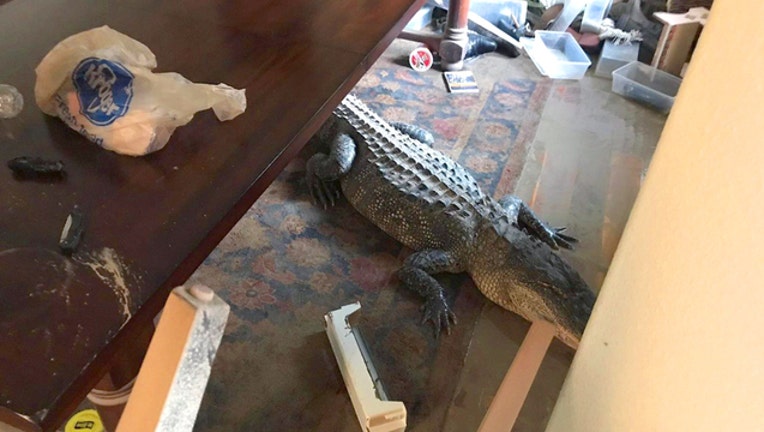 article
SPRING, Texas (FOX 26) - Residents of Harris County, of which Houston is a very large portion, are beginning to discover what's left behind when flood waters begin to go down.
In the case of some homeowner's in Harris County Constable's Precinct 4, a large alligator was waiting inside their once-flooded home.
Precinct 4 Constable Mark Herman's Office posted a picture of the large lizard on its Facebook page, writing that the office got a call about an intruder inside someone's home.
When law enforcement officers arrived, they found the alligator resting under a table.
The Facebook post said the alligator would be "delivered… back to into his natural habitat."