President Trump to visit Puerto Rico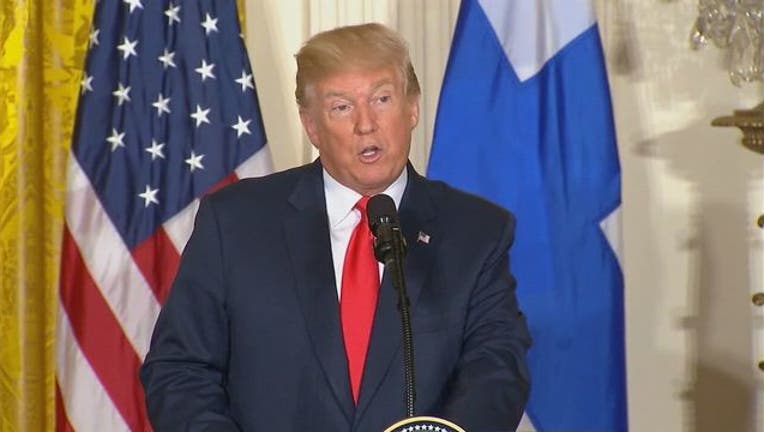 article
SAN JUAN, Puerto Rico (AP) - President Donald Trump is providing an update on the U.S. response to a series of massive hurricanes.
The president says in a meeting with the president of Ukraine that Texas and Florida are emerging from the hurricanes but says Puerto Rico was "absolutely obliterated" and the U.S. Virgin Islands were "flattened."
Trump says Puerto Rico is in "tough shape" after it was ravaged by Hurricane Maria and notes that the "electrical grid is destroyed." The storm knocked out electricity to the entire island.
But he says FEMA and other emergency responders are helping the islands and the southern U.S. states recover.
The president has told reporters that he will visit Puerto Rico.