Who will be at StubHub Live: Houston Huddle?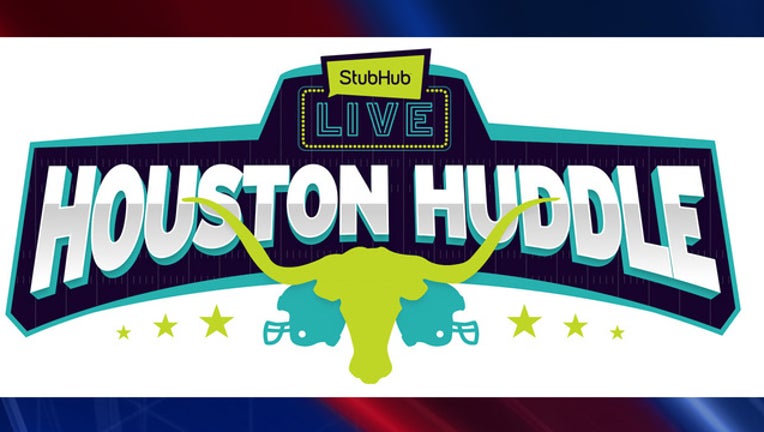 HOUSTON (FOX 26) - More than 5,000 people are expected to attend the StubHub Live: Houston Huddle event on Saturday, Feb. 4 and Sunday, Feb. 5, which will include a live broadcast from popular sports show host Jim Rome and several current and former NFL players including Terrell Suggs, Alshon Jeffery, Jason Witten, Von Miller, Mark Brunell and Kordell Stewart interacting with fans in the Pigskin Pass challenge.
Jim Rome will host a live special Sunday program.
Complimentary food and drink from award-winning pit masters from Roegels BBQ, Southside Market & Barbeque and TinRoof BBQ will be featured along with St. Arnold and Karbach microbrews.
The event, which will take place at Bayou City Event Center on 9401 Knight Road in southwest Houston, will also include face painting, mechanical bull rides, Loud Mouth fan cheer booth, oversized tailgate games and the Pigskin Pass challenge. 
Anyone attending StubHub Live: Houston Huddle, which will serve as the only location for more than 5,000 fans to pick up their game tickets purchased on StubHub, can take advantage of free transportation to and from the event by taking a designated chartered bus from the METRO Fannin South Transit Center on 1604 West Bellfort Avenue in southwest Houston.