UGA's deputy athletic director stepping down, cites burnout as reason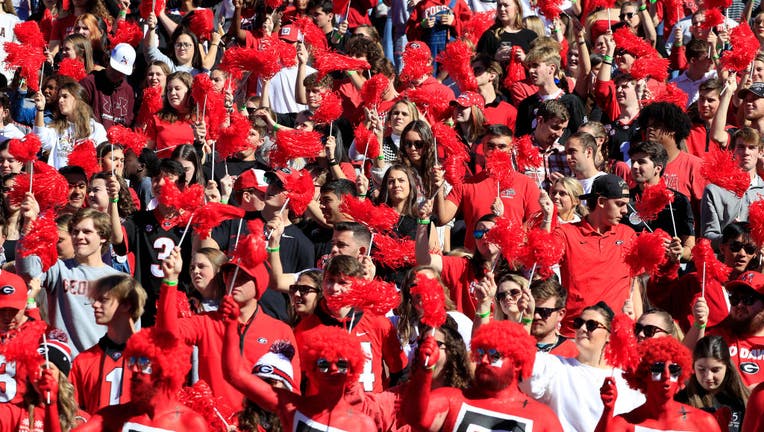 article
ATLANTA - The University of Georgia's deputy athletic director has announced that he is stepping down from his role.
According to a Facebook post, Magdi El Shahawy made the decision based on stressors in his personal life.
Shahawy, who has spent "30 amazing years" in the industry says the past 2-1/2 years have been the most challenging of his personal life and it has impacted the energy level required to perform at his peak professionally.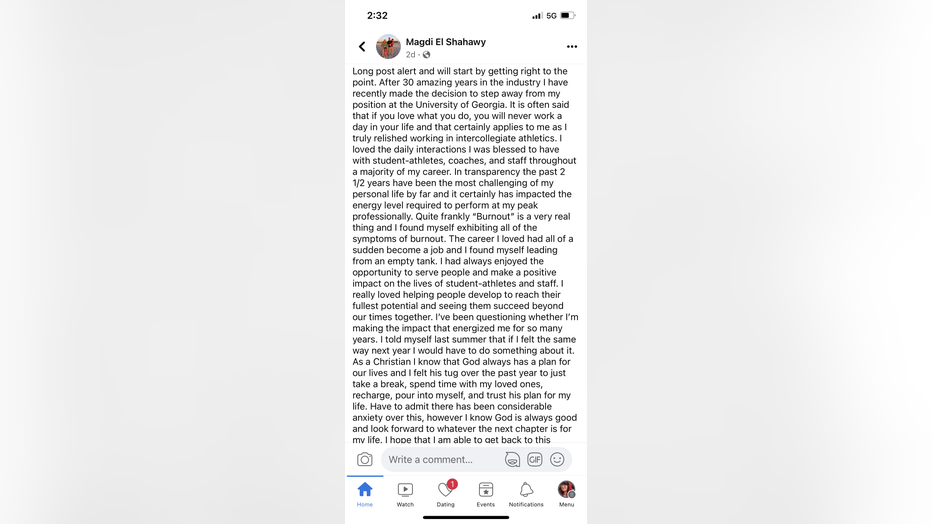 Shahawy says that "Burnout" is a very real thing and found himself exhibiting all the symptoms. He also says that he told himself last summer that if he still felt the same way this year, he would do something about it.
According to Shahawy, he had an "amazing ride" at 4 "great" institutions -- Florida State, Michigan State, University of Southern California, and University of Georgia.
He also included 4 pieces of advice in his Facebook post:
1. Take care of yourself.
2. Make sure you have balance in your life.
3. Take real vacations every year not just long weekends here and there.
4. Keep yourslef fresh by unplugging from time to time.
Shahawy became the deputy athletic director for academics and student development in 2018.