Top D (Patriots) usually beats top O (Falcons) in Super Bowl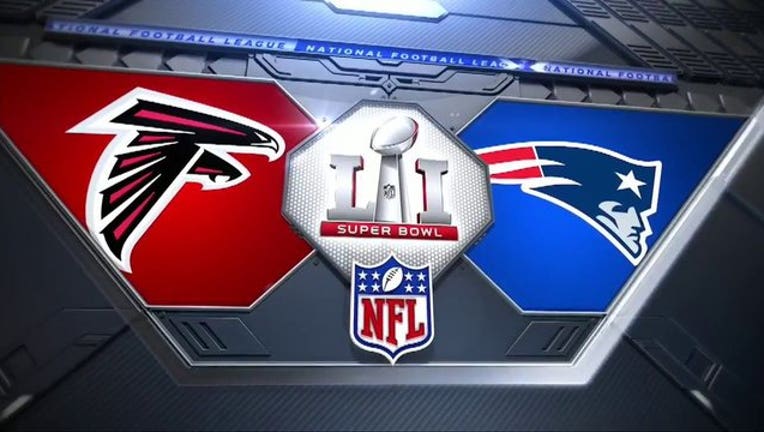 article
Joe Theismann knows how it feels to bring the NFL's most prolific offense into the Super Bowl and leave with a loss.
The former Washington Redskins quarterback also knows how difficult it can be to deal with a defense designed by Bill Belichick.
So Theismann has a couple of thoughts about what could happen in the Super Bowl on Feb. 5, when Belichick's New England Patriots, who allowed the fewest points during the regular season (15.6 per game), face QB Matt Ryan, wideout Julio Jones and the rest of the Atlanta Falcons, who scored the most points (an average of 33.8).
This is the 51st Super Bowl, and the seventh featuring the No. 1 offense against the No. 1 defense; the "D" is 5-1 in the previous such matchups .
Also, the past seven times a season's top "O'' was in the Super Bowl, it went 2-5, while the past seven times a top "D'' vied for the Lombardi Trophy, it went 5-2.
Why is that?
"On offense, just generally speaking, there are more things that can go wrong than can on the defensive side of the ball," Theismann said in a telephone interview.
He won the Super Bowl in 1983 and lost it the following year after having directed Washington to a then-record 541 points in the regular season.
One of his Redskins' NFC East rivals back then were the New York Giants, where Belichick was the defensive coordinator during the 1985-90 seasons.
"A lot of offenses go through one or two players, and so a defense - and Bill is great at this - will focus on a particular player or a particular concept and that's where they will make sure to stop the opponent," Theismann said.
"You can't really do the same thing on offense and say, 'Who do we want to go after?' It's tough to pick out one person. You're not going to isolate on a particular linebacker or a corner. There is just less susceptibility to that on defense."
In New England's 36-17 victory over Pittsburgh in the AFC title game last weekend, for example, the Patriots made sure to limit what Steelers star receiver Antonio Brown did.
His catches amounted to only 77 yards, with no TDs.
"Bill basically uses common sense: 'If you have one player who's really good, let's see how you play without him.' They weren't going to allow Antonio Brown to make plays. They said, 'Look, we're going to bump him at the line, put somebody over the top, and you're going to have to make plays with the other nine players.' If a defense can limit 20-25 percent of an offense by taking one individual away from it, the pendulum swings to the defensive side," Theismann said.
"In this Super Bowl," he added, "Julio Jones is going to get the bulk of the attention."
Make no mistake: This is a versatile Falcons offense overseen by coordinator Kyle Shanahan, who is expected to be hired to run the San Francisco 49ers after this season ends and whose father Mike was the head coach of two Super Bowl champions with the Denver Broncos.
Ryan spread out his 38 TD passes to a league-record 13 receivers. Jones is the best of the bunch, but Mohamed Sanu, Taylor Gabriel and running backs Devonta Freeman (who ran for more than 1,000 yards and caught 54 passes) and Tevin Coleman (more than 500 yards rushing, more than 400 receiving) need to be accounted for, too.
"There's not one thing that you can point out and say, 'Stop Julio Jones. Stop Sanu. Stop the running game,'" Patriots linebacker Dont'a Hightower said.
Or as Belichick put it: "Every guy that gets the ball can score a touchdown from 80 yards away or more."
The Falcons (13-5) scored at least 30 points in 13 of their 18 games this season, including the playoffs, reaching 40 a half-dozen times. During their current six-game winning streak, they never scored fewer than 33.
"We know that they're the cream of the crop, offensively," Patriots cornerback Logan Ryan said. "And for us, we feel like we're that, defensively."
The Patriots (16-2) allowed more than 25 points only once in their 18 games, a 31-24 loss to Seattle in November. Since then, they've won nine games in a row, never trailing at any moment in their past seven.
"It's the best defense that we've seen in the NFL this year. The numbers show it, and watch the film and you see exactly why their numbers are the way they are," Shanahan said.
"They have very good players all around, players that are interchangeable, that can be pass rushers, that can be linebackers, that can be corners, that can be safeties. And they have an extremely good scheme."
___
AP Sports Writers Jimmy Golen, Kyle Hightower and Charles Odum contributed to this report.
___
For more NFL coverage: http://www.pro32.ap.org and http://www.twitter.com/AP_NFL
___
Follow Howard Fendrich on Twitter at http://twitter.com/HowardFendrich