Thompson's 4 FGs lift Kennesaw State past Gardner-Webb, 12-7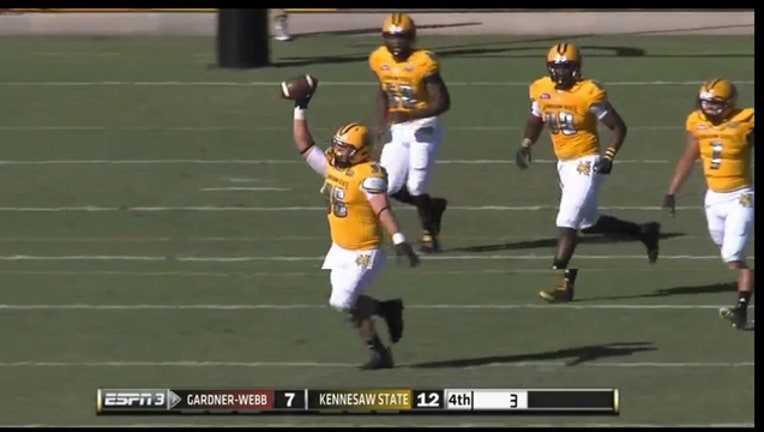 article
KENNESAW, Ga. (AP) -- Justin Thompson kicked four field goals, the Kennesaw State defense allowed just 200 total yards and the Owls beat Gardner-Webb 12-7 on Saturday in their first ever Big South Conference game.

After the teams combined to go three-and-out on the first three possessions of the game, Thompson capped an 11-play, 42-yard drive with a 30-yard field goal. He added a 33-yarder with nine seconds left in the half to give Kennesaw State (5-1, 1-0) a 6-0 lead at the break.

Gardner-Webb (2-4, 1-1) had just 40 total yards in the first half.

A 19-play, 83-yard drive stalled at the 9 and Kennesaw State settled for a 26-yard field goal and a 9-0 advantage with 13:47 to play.

Josh Bettistea's 1-yard touchdown run cut Gardner-Webb's deficit to two with 3:43 remaining, but a 31-yard field goal by Thompson -- and Nick Perrotta's interception of a Tyrell Maxwell pass on the Bulldogs' next possession -- sealed it for the Owls.