Thankful thoughts from an Atlanta sports fan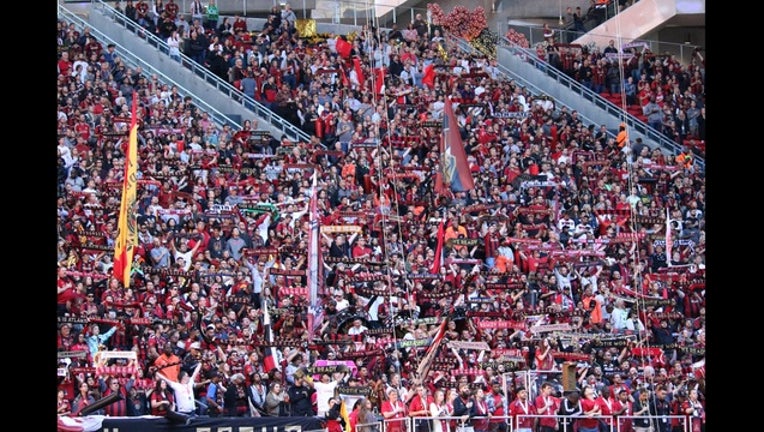 article
It's Thanksgiving week!  So, I'm going to be thankful no matter what!  Even if it hurts!
I am thankful that I am disappointment with how this Falcons season is going.  It means that my expectations are high. They've given me reasons to believe my expectations SHOULD BE HIGH!  I am thankful that despite two straight losses and a 4-6 record there is still a microscopic chance they could still make the playoffs!  (I'm trying really hard!)
I am thankful we have an NBA team.  It is better than not having one at all!  I am anticipating being thankful they may be good one day.
We used to have an NHL team.  Twice.  I am thankful for the memory of both, though it still hurts so much.
I am thankful that the Braves were so much fun this year!  And like the Falcons, my expectations are now VERY HIGH!
I am really thankful for Ronald Acuña!  He has given fans a real super star that everyone in the world has heard of.
I am thankful for Mercedes Benz Stadium.  It's a cool place that will continue to attract great events to our city.
I am thankful for Atlanta United.  The whole world knows about our soccer team -- AND ITS SUPPORTERS!  Right now they represent our best chance for a championship this season.
I am thankful for over 20 years of High 5 Sports, and all my hard working teammates here at FOX 5 that help make it fun and a true labor of love.
Most of all, I'm thankful for our extended family --our viewing audience, young and... not so young.  Your loyalty and love of high school football is the heartbeat of what we do.  Thank you!
I wish US ALL well.  Now, and in 2019!
What are you thankful for?