Swinney accepts MacArthur Bowl Trophy for the second time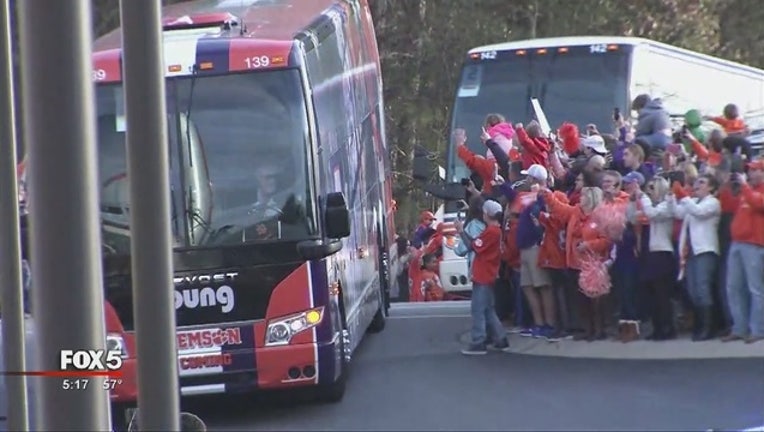 ATLANTA (FOX 5 Atlanta) - Dabo Swinney, head coach of the Clemson University Tigers football team, accepted the MacArthur Bowl Trophy at the College Football Hall of Fame in Atlanta on Wednesday.
Officials said this is the second time in Swinney's coaching career to receive the trophy for the team.
Officials said since 1959, the MacArthur Bowl Trophy is awarded to the nation's top college football team. Officials said this is the longest standing award for the national championship.
The trophy is named after General Douglas MacArthur and is crafted by Tiffany & Co. from 400 ounces of pure silver, officials said.
The trophy is a replica of a college stadium with all champions and years of the champions etched into the side of the bowl.