Steelers downplay Tomlin's vulgar description of Patriots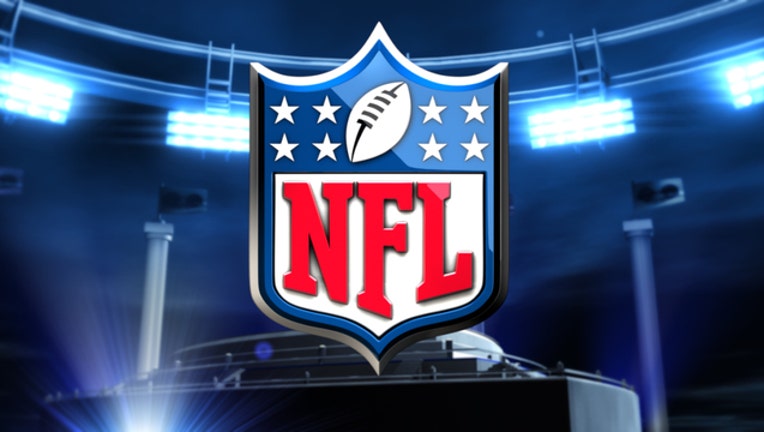 PITTSBURGH (AP) - Antonio Brown wanted to let the world in on the party when he live-streamed the giddy celebration in Pittsburgh's locker room after an 18-16 playoff win over Kansas City.
The All-Pro wide receiver also happened to catch coach Mike Tomlin indelicately describing the New England Patriots, the Steelers' opponent in the AFC Championship game. Tomlin's word choice - an expletive - didn't bother his players as much as Brown's decision to throw back the curtain on what is usually a private moment.
"Personally I'd like some of that stuff sacred," long snapper Greg Warren said Monday. "But this is a changing world, a changing environment. I can't be some old guy stuck under a rock, that's for sure."
Brown's 17-minute video collected more than 900,000 views in a few hours before being removed (though it lives on through YouTube). It included players dancing and Tomlin - who was out of the shot and unaware it was being filmed but who could be heard clearly in the packed locker room - beginning his postgame speech by telling the Steelers to "say very little moving forward," and then adding "we spotted those (expletive) a day and a half." New England advanced to the title game by beating Houston on Saturday night, 24 hours before the Steelers held off the Chiefs.
Guard Ramon Foster "would love to hear AB's explanation," but downplayed any concerns about the video becoming a distraction or take away from Pittsburgh's ninth straight victory.
"I don't think that overshadowed it," Foster said. "You guys know what that was. It's a bunch of guys having fun, talking, enjoying themselves. That's simply what that was. It wasn't anything malicious. It just happens that (Brown's) iPhone is really good."
Foster added Tomlin's description of New England hardly applies just to the Patriots.
"Everybody in this league is an (expletive)," Foster said. "You have to be to play this sport. The coaches didn't become coaches by being nice guys."
Besides, Foster hardly thinks the Patriots (15-2) will use Tomlin mildly dissing them as an incentive, not with a chance to reach a seventh Super Bowl under Bill Belichick at stake.
"The Patriots watched our game, they know everything about us," Foster said. "They know for us to be in this game is not a secret. They're going to study everything we do, so it's not like we're going to sneak up on them. It just so happened they heard what the coach was going to say. That's it."
The 64-year-old Belichick hardly seemed bothered by Tomlin's comments during a radio interview with WEEI in Boston on Monday.
"I'm not on SnapFace and all that so I don't really get those," Belichick said. "I'm really just worried about getting our team ready to go. I'm not really too worried about what they put on InstantChat or whatever it is."
New England beat Pittsburgh 27-16 on Oct. 23 behind two touchdowns from Tom Brady and 127 yards rushing from LeGarrette Blount. Pittsburgh (13-5) played without quarterback Ben Roethlisberger, who sat out while recovering from surgery on his left knee. Backup Landry Jones threw for 281 yards with a touchdown and an interception.
The Steelers actually outgained the Patriots by 13 yards (375-362) but settled for three Chris Boswell field goals when they needed touchdowns in hopes of pulling off an upset. It's an issue that popped up again Sunday night, when Boswell drilled a postseason-record six field goals to provide all of Pittsburgh's 18 points.
More almost certainly will be required against New England, which is averaging 31.6 points at home when Brady plays this season. That will be challenging enough, not worrying about getting worked up over something Tomlin thought he was saying in the intimacy of the locker room or even the slight head start the Patriots will have in preparations.
"If we were the No. 1 seed, that would have been us, we'd have been those (expletive)," Foster said with a laugh. "They were the No. 1 seed, they get to rest more. I just like to keep rolling. That's how we're going to be this entire week is to keep rolling, keep doing our job because at the end of the day it's who's the best team that day. The rest don't matter."
___
For more NFL coverage: http://www.pro32.ap.org and http://www.twitter.com/AP_NFL.