Rookie Conner stars in Steelers' 17-13 win over Falcons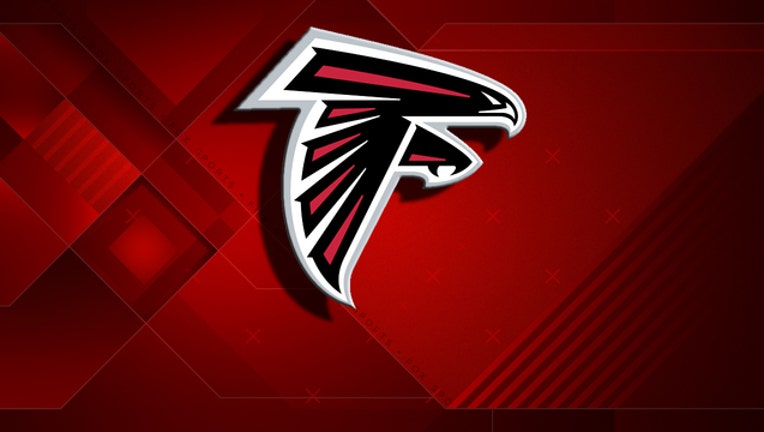 article
PITTSBURGH (AP) - James Conner overcame Hodgkin's lymphoma and a serious right knee injury to reach the NFL. He showed in his Pittsburgh Steelers debut Sunday that he plans to stick around for a while.
The rookie running back from the University of Pittsburgh broke off runs of 17 and 19 yards, leading to Bart Houston's go-ahead, 6-yard touchdown pass to Justin Hunter in the fourth quarter of Pittsburgh's 17-13 exhibition victory over the Atlanta Falcons.
Conner was greeted with an ovation on the third series of the game when he made his first carry. The third-round pick busted off three other runs longer than 10 yards and had 98 yards rushing on 20 carries.
"With all the runs, I was getting more comfortable," Conner said. "We kept ripping off big ones."
Matt Ryan led the Falcons to a touchdown in his only series and finished 4 of 6 for 57 yards. In two series during the preseason, Ryan, the 2016 NFL's Most Valuable Player and Offensive Player of the Year, has gone 6 of 8 for 88 yards with a touchdown and a 123.6 passer rating.
Pittsburgh receiver Martavis Bryant played his first game more than 18 months.
The NFL suspended Bryant in March 2016 for a second violation of its substance abuse policy. He also opened the 2015 season with a four-game suspension because of multiple violations of the league's substance abuse policy. Bryant, who is still in the process of being fully reinstated by the league, remains suspended, but is permitted to participate in all preseason activities - including practices and games.
Steelers rookie Josh Dobbs targeted Bryant on the first play of the game, but the offense sputtered with consecutive three-and-outs. Dobbs, a fourth-round pick, was 10 of 19 for 70 yards with an interception.
Bryant, who had two catches for 20 yards, later fumbled an end-around, but made up for it with a 23-yard reception on a drive that ended with a field goal.
Tevin Coleman got the start at running back for the Falcons with Devonta Freeman previously ruled out with a concussion. But the Falcons' primary backfield focus was the competition for the third running back spot.
Terron Ward, who ran for 48 yards against Miami, was strong again Sunday. He finished with nine carries for 37 yards and a touchdown. Ward ran for 151 yards in five games last season.
Fifth-round pick Brian Hill rushed for 14 yards on seven carries. The former Wyoming product player also struggled in the team's first preseason game against Miami, gaining 10 yards on nine carries.
Falcons first-round pick Takkarist McKinley made his NFL debut.
The defensive end had surgery for a torn labrum and fractured right shoulder socket in March and was held out of the preseason opener. The 6-foot-2, 250-pound McKinley had 10 sacks and 18 tackles for loss as a college senior last season at UCLA. He is expected to add punch to a pass rush that features Vic Beasley, who led the league with 15.5 sacks in 2016.
"He hasn't played since November," Falcons coach Dan Quinn said. "For him, it was a long time to get back on the field. We are encouraged by his first time back and I know he was excited to get going."
WIDE OUTS OUT
Pittsburgh's Antonio Brown and Atlanta's Julio Jones, two of the top receivers in the NFL, sat out Sunday.
Steelers coach Mike Tomlin held out Brown for the second straight preseason game. Brown finished second in the league in receptions (106) and touchdowns (12) and fifth with 1,284 yards in 2016.
Jones was held out for the second straight preseason game following offseason foot surgery. Jones, who has reported no problems in his recovery, has been limited in training camp. The two-time All-Pro caught 136 passes in 2015, second-most in NFL history, and finished with 1,409 receiving yards last season.
ALSO MISSING
Freeman (concussion) was previously ruled out in what Quinn described as a precaution. Quinn previously said the injury is not expected to be a long-term issue. Freeman, the league's highest-paid running back, has rushed for 1,000 yards in back-to-back seasons. He caught a 15-yard touchdown pass in the Falcon's first preseason game.
Tomlin held out quarterback Ben Roethlisberger out for the second straight preseason game. Backup Landry Jones also sat out with an abdominal injury.
BIG PLAYS
Pittsburgh's Trey Williams returned a punt 64 yards for a touchdown in the third quarter. Steelers linebacker Anthony Chickillo had two sacks. Pittsburgh's Jordan Dangerfield picked off two passes, while Quincy Mauger and Akeem King had interceptions for the Falcons.
INJURY REPORT
Steelers nose tackle Javon Hargrave left in the first quarter with a concussion, and linebacker Steven Johnson sustained a hamstring injury.
QUOTABLE
Bryant on his return: "I don't feel like anything changed. As far as the game speed, it's still the same. I'm just happy after last year to be out there."
UP NEXT
Falcons: Host hosts Indianapolis on Saturday night.
Steelers: Host Arizona on Saturday night.
___
For more NFL coverage: http://www.pro32.ap.org and http://www.twitter.com/AP_NFL