Rome Braves to change its name starting in 2024... and looking for suggestions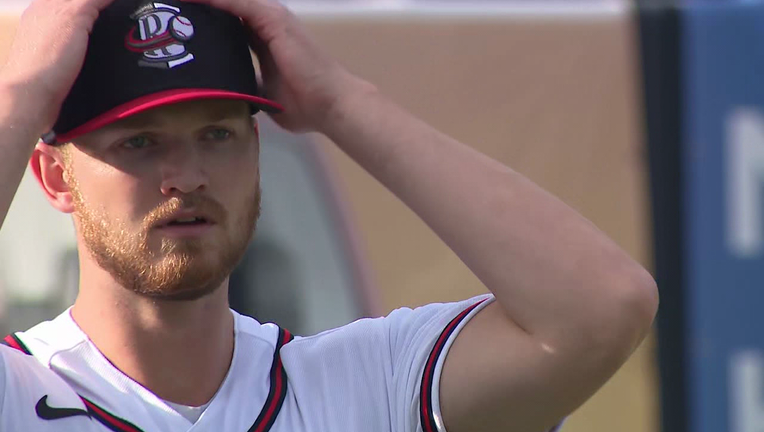 article
ROME, Ga. - Atlanta Braves High-A minor league affiliate team in Rome announced on Friday its plans move away from the iconic tomahawk logo and Braves moniker to "a team name that resonates with our diverse fanbase and embodies the spirit of Rome." The team is now asking the public's input for its new identity.
A statement was posted to its Facebook page on Friday. It reads in part:
"For over twenty years, Rome Professional Baseball has proudly donned the Braves' iconic tomahawk across its chest. From Jeff Francoeur in 2003, Ronald Acuña Jr. in 2016, to Michael Harris II in 2021, there have been countless Atlanta Braves stars to come through Rome. Every single one of them donned Rome's classic column logo.
"After twenty proud years as the Rome Braves, the time has come to usher in a new era of Minor League Baseball in Rome, Georgia. In 2024, the Rome Professional Baseball Club will take the field under a new name. Our mission is to give the Rome community a brand as unique and special as the area itself is. For Braves fans, our long-standing affiliation with the Atlanta Braves will continue for years to come, however, we want to create an identity that fans across the region can proudly claim and call their own."
The team will let fans fill out a form on its website with new name ideas for the Rome Professional Baseball Club between Aug. 11 and Aug 18.
"With our deep ties to the Rome community, it is imperative to let their voice be heard," the statement reads.
Despite the team not pointing directly to a reason, the move is in line with several professional sports teams moving away from names and mascots, which could be offensive to Native Americans. In 2020, the Washington Redskins moved away from its moniker and eventually settled on the Commanders. Two years later, the Cleveland Indians made the move to the Guardians.
The Atlanta Braves have said they had no plans to change its name having a good working relationship and ongoing conversations with the Eastern Band of the Cherokees in North Carolina to guide and advise their decisions.
The Gwinnett Stripers, the Atlanta Braves Triple-A minor league affiliate, moved away from its Braves moniker in 2018. That team, known for its quirky, quick-witted social media presence, took to Facebook to voice their suggestions:
Rome Romans
Rome Italys
Rome When In Romes
Rome and Michele's High School Reunion
Rome Roy
Rome O's and Juliets
Rome Built in a Days
Rome Remus
The form to submit suggests for the team renaming can be found here.