Phillies beat Braves 7-6 win, complete 4-game sweep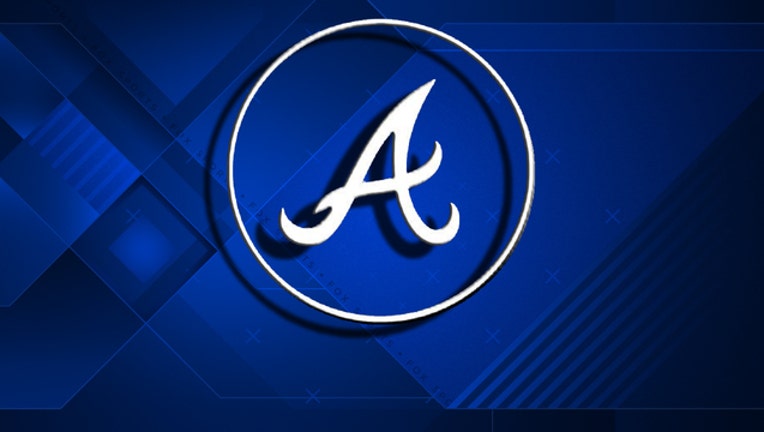 article
PHILADELPHIA (AP) - Another veteran traded and another win for the Philadelphia Phillies.
Odubel Herrera and Maikel Franco hit homers, Nick Pivetta threw six sharp innings and the Phillies beat the Atlanta Braves 7-6 on Monday afternoon to complete a four-game sweep.
After the game, the Phillies sent right-hander Joaquin Benoit and cash to the Pittsburgh Pirates for minor league right-hander Seth McGarry. Philadelphia also traded All-Star reliever Pat Neshek, starter Jeremy Hellickson and infielder/outfielder Howie Kendrick in the past week and are 5-0 since the dealing started.
"We brought them in to play a role and they delivered," general manager Matt Klentak said of the veterans.
The rebuilding Phillies are 10-6 since the All-Star break, but still own the worst record (39-64) in the majors. They'll take a look at their young players over the final two months.
"I like the energy of the youth," manager Pete Mackanin said. "You want to watch these guys, and I think there's some competition there. The competition comes from results that certain players get and that's what we're seeing right now. Hopefully it'll continue until the end of the season."
Pivetta (4-6) gave up one run and three hits, striking out five.
Kurt Suzuki and Freddie Freeman went deep for Atlanta. Braves starter Mike Foltynewicz (9-6) allowed five runs and seven hits in four innings.
"He had a tough time locating," Braves manager Brian Snitker said of Foltynewicz. "You'll run into games like this. He's been great for us."
The Phillies are 7-0 against Atlanta at Citizens Bank Park this season. They posted their first four-game sweep of the Braves at home since September 1949, over the Boston Braves.
This was the Phillies' first four-game sweep against anyone since July 2014 at Milwaukee and first at home since June 2011 vs. the Marlins.
Atlanta, which trailed 5-0 through four innings, was down 7-5 and had the bases loaded with two outs in the eighth when Luis Garcia struck out pinch-hitter Tyler Flowers swinging at a 99 mph fastball.
Hector Neris allowed an RBI single to Nick Markakis in the ninth, but retired Suzuki on a fly ball with runners at first and third to end it, earning his 10th save in 13 tries.
"A tough stand here, obviously," Snitker said. "We came back and had a chance. These kinds of (streaks) happen."
Herrera drove a 3-2 pitch into the second deck in right field for his 11th homer, giving the Phillies a 4-0 lead in the third inning.
Cesar Hernandez led off the inning with a triple to right-center. After Tommy Joseph lined an RBI single to right-center and Franco singled, Herrera hit a three-run shot.
Joseph had another RBI single in the fourth to make it 5-0. Hernandez scored on a groundout in the sixth for a 6-1 lead.
Suzuki hit a two-run shot off reliever Jesen Therrien in the seventh. Pinch-hitter Lane Adams had an RBI single to cut it to 6-4.
Franco launched his 16th homer into the second deck in left field in the seventh off Sam Freeman.
Freeman connected off Adam Morgan in the eighth.
TRUST THE PROCESS
Philadelphia 76ers guard Markelle Fultz, the No. 1 overall pick in the NBA draft, threw out the first pitch while fans chanted: "Trust the process."
"Anywhere you go in Philly, you're going to hear that," Fultz said.
Fultz also predicted the 76ers will make the playoffs this season.
"I believe in the team. I believe in what I can do, what the coaching staff can do," he said.
UP NEXT
Braves: RHP Lucas Sims is expected to be called up from Triple-A to make his major league debut when they return home to start a three-game series against the Los Angeles Dodgers on Tuesday night.
Phillies: RHP Aaron Nola (8-6, 3.17 ERA) starts the opener of a three-game interleague series against the Los Angeles Angels on Tuesday night.
___
More AP Baseball: https://apnews.com/tag/MLBbaseball