Pennsylvania brewery creates 'Dallas Sucks' beer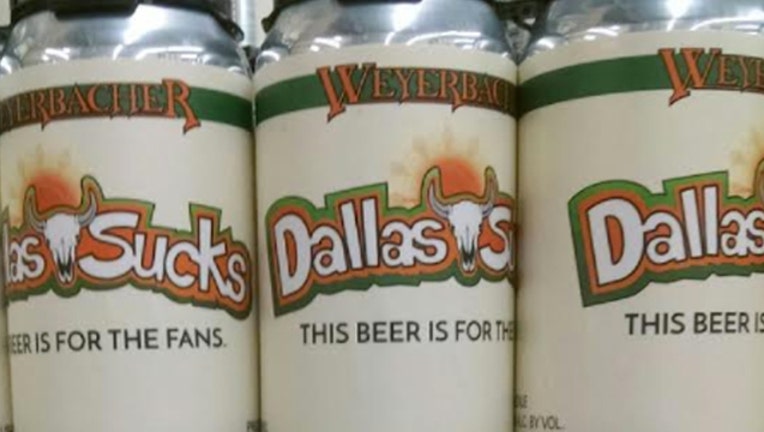 article
A Pennsylvania brewery run by Eagles fans has brewed the pettiest beer possible -- Dallas Sucks.
The Dallas Cowboys are America's Team, which drives the teams of other NFL fans crazy. But the folks at Weyerbacher Brewing in decided to take their hate to a new level with the Dallas Sucks beer now for sale.
"If our team is our good guy, then there has to be a foe. In the East, that foe is Dallas," said Weyerbacher Brewing COO Josh Lampe.
Lampe said the beer is meant in good fun, but is also for Eagles fans to bring to a tailgate or drink at a bar during games. The beer is described as an easy-drinking pale ale with a 4.5 percent ABV so Philly fans can drink as many as possible.
"If you're a Dallas fan, I hope you take this as what it is – a little good natured ribbing by a fan," Lampe said. "If you see me at our Tap Room or at another bar, let's have a beer and enjoy our love of the sport. I'll bust your stones about Dallas and you can laugh at me about Santa's snowballs or whatever it is this year."
The brewery said it also plans to do some good, with a portion of proceeds from the Dallas Sucks sales going toward hurricane relief efforts in Texas.
No word on if the beer leaves a bitter aftertaste for a Philadelphia fan base that has never seen its team win a Super Bowl.