North Oconee Titans win Team of the Week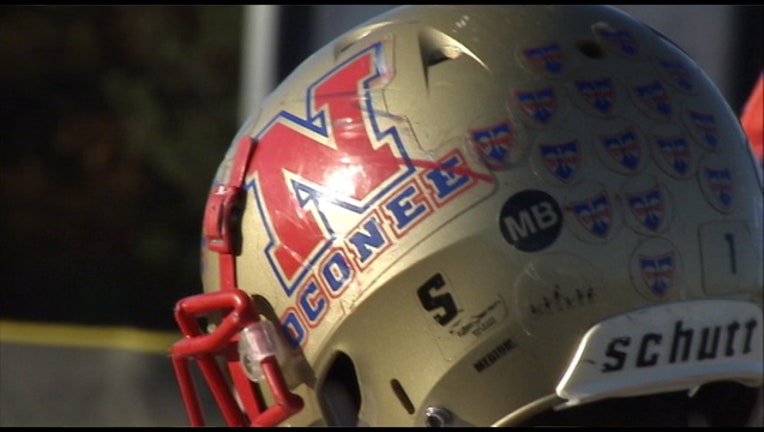 BOGART, Ga. - They play football in Bogart. The small community in the shadow of Kirby's Bulldogs doesn't like to lose. So when the North Oconee Titans failed to win a single game last season something had to change-and it did. Longtime head coach Terry Tuley retired and former Parkview assistant Tyler Aurandt took over the Titans program, adding speed and an up tempo offense in 2017. Tuley's teams made the playoffs in eight of his eleven seasons, so the bar is still high at North.
The Titans won their opener against the Grovetown Warriors, and for that, they secured an appearance on the High 5 Sports Team of the Week Facebook poll. A late voting surge by the Titan Nation helped North Oconee edge out Central Gwinnett for the award.
Good Day Atlanta's Paul Milliken and his pep team will spend the morning with the Titans on Thursday, celebrating their win with a live pep rally airing between 7 and 9:30 a.m. The team receives the Hand Trophy for their success as High 5 Sports gets 'em pumped up for a huge home game against Morgan County.