NFL Today, Divisional Playoffs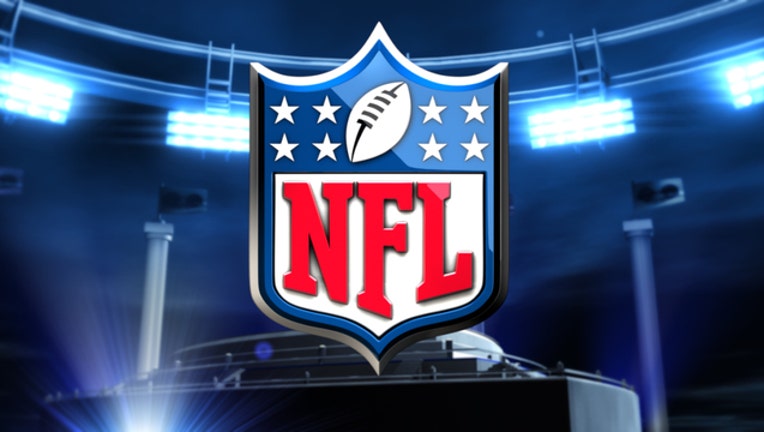 SCOREBOARD
Sunday, Jan. 22
Green Bay (12-6) at Atlanta (12-5), 3:05 p.m. EST, FOX. Aaron Rodgers will play in his third NFC championship game - all on the road - after leading the Packers past Dallas 34-31 in the divisional round. Green Bay will be looking to earn its sixth Super Bowl berth, and first since Rodgers and the Packers beat Pittsburgh in 2011. Matt Ryan and the Falcons will be standing in their way after advancing to the NFC title game for only the fourth time in their 51-year history with a win over Seattle. Atlanta, playing its final game at the Georgia Dome before moving into the $1.5 billion Mercedes-Benz Stadium next season, will try to get to its second Super Bowl - and first since losing to Denver in 1999.
Pittsburgh (13-5) at New England (15-2), 6:40 p.m. EST, CBS. Ben Roethlisberger and the Steelers look for their first trip to the Super Bowl since 2011. The Patriots beat the Steelers 27-16 on Oct. 23, but Pittsburgh played without Roethlisberger, who was out with a knee injury. Tom Brady and the Patriots advanced to their sixth straight conference championship game, the longest streak since the 1970 merger, with a win over Houston. Bill Belichick and Brady are in their 11th conference championship game together, the most by a head coach/starting QB duo since the NFL-AFL merger.
___
STARS
Passing
- Aaron Rodgers, Packers, threw for 356 yards and two touchdowns to lead Green Bay into the NFC championship with a 34-31 victory at Dallas.
- Dak Prescott, Cowboys, passed for 302 yards and three TDs - the first rookie QB in the Super Bowl era with that many in a playoff game - in Dallas' 34-31 loss to Green Bay.
___
Rushing
- Le'Veon Bell, Steelers, broke his own franchise playoff record by running for 170 yards on 30 carries as Pittsburgh advanced to the AFC title game for the first time since the 2010 season with an 18-16 win at Kansas City.
- Ty Montgomery, Packers, ran for two touchdowns in Green Bay's 34-31 win at Dallas.
- Ezekiel Elliott, Cowboys, had 125 yards on 22 carries in Dallas' 34-31 loss to Green Bay.
___
Receiving
- Jared Cook, Packers, caught six passes for 104 yards, including a toe-dragging 36-yard grab to set up the winning field goal in Green Bay's 34-31 victory at Dallas.
- Dez Bryant, Cowboys, had nine catches for 132 yards and two TDs in Dallas' 34-31 loss to Green Bay.
- Antonio Brown, Steelers, had 108 yards receiving on six catches in Pittsburgh's 18-16 win at Kansas City.
___
Special Teams
- Chris Boswell, Steelers, set an NFL postseason record with six field goals to account for all of Pittsburgh's points in an 18-16 win at Kansas City.
- Mason Crosby, Packers, kicked a game-winning 51-yard goal a few minutes after booting a 56-yarder in Green Bay's 34-31 victory over Dallas.
___
Defense
- Micah Hyde, Packers, had a sack and an interception in Green Bay's 34-31 win at Dallas.
- James Harrison, Steelers, had a sack and three tackles for loss to help lead Pittsburgh past Kansas City 18-16.
- Jeff Heath, Cowboys, sacked Aaron Rodgers and also picked him off in Dallas' 34-31 loss to Green Bay.
___
STREAKS & STATS
Green Bay's 34-31 win over Dallas was the first by a road team after 12 straight home victories in the playoffs dating to last season. The Packers were also the previous road team to win - over Washington in last season's wild-card round. ... The Cowboys almost became the third team in the Super Bowl era to win in the playoffs after trailing by 15 points in the fourth quarter. The first was Dallas in 1972, when "Captain Comeback", Roger Staubach, rallied the Cowboys for a 30-28 win over San Francisco. Instead, top-seeded Dallas ended up with its fifth straight loss in the divisional round and a 21-year drought in trips to the NFC championship game. ... Since 2001, the Patriots and Steelers have combined to win nine AFC titles. ... The Steelers became the first team to win a playoff game without a TD since eventual Super Bowl champion Indianapolis in the 2006 AFC divisional round at Baltimore. ... The Chiefs have not won a postseason game at Arrowhead Stadium, largely considered one of the toughest venues in the league, since beating the Steelers in January 1994. That was also the last time Kansas City advanced to the AFC title game.
___
MILESTONES
With a 34-31 win at Dallas, Mike McCarthy passed Vince Lombardi and Mike Holmgren on Green Bay's coaching victory list with his 10th postseason victory. ... Pittsburgh's Le'Veon Bell rushed for a team-record 170 yards in an 18-16 win at Kansas City. Combined with the 167 he had in a win over Miami last week, Bell has the most yards rushing by a player in his first two career postseason games.
___
KICKIN' IT
Pittsburgh's Chris Boswell set an NFL postseason record with six field goals in the Steelers' 18=16 win at Kansas City. He also joined former Chargers kicker John Carney (1993) as the only players to make six or more field goals in a game twice in the same season. Boswell also had six in Pittsburgh's 24-20 win at Cincinnati on Dec. 18.
___
THROW, CATCH, KICK
Aaron Rodgers threw a 36-yard pass to a toe-dragging Jared Cook on the sideline, and Mason Crosby kicked a 51-yard field goal on the next play as time expired, sending Green Bay to the NFC championship game with its eighth straight win while thwarting a Dallas rally in a 34-31 victory in the divisional round of the playoffs Sunday. The throw on the run from Rodgers to Cook came on third-and-20 with 12 seconds left, and after the Cowboys tied the score twice in the final 4:08 after trailing by 18 in the first half and by 15 to start the fourth quarter.
___
TWO BAD
Kansas City appeared to tie the game against Pittsburgh when Alex Smith connected with Demetrius Harris for a 2-point conversion with 2:43 left. But left tackle was called for holding the Steelers' James Harrison and the play didn't count. Forced to attempt the conversion again, Smith's pass to Jeremy Maclin was batted incomplete, allowing Pittsburgh to hold onto its lead - and seal an 18-16 victory.
___
WHAT ARE THE ODDS?
Oddsmakers in Las Vegas made the New England Patriots and Atlanta Falcons favorites to meet in the Super Bowl. Atlanta is a 4-point favorite to beat Green Bay at home next Sunday, while New England is a 5 1/2-point pick at most sports books to beat Pittsburgh.
___
SIDELINED
Green Bay safety Morgan Burnett left the game against Dallas because of quad injury. He apparently got hurt on the opening drive of the game when he collided with teammate LaDarius Gunter when they were both trying to defend a pass thrown toward Dez Bryant.
___
SPEAKING
"He shouldn't be able to wear a zebra jersey ever again. He shouldn't be able to wear it at Foot Locker." - Kansas City tight end Travis Kelce on referee Carl Cheffers, who called Chiefs left tackle Eric Fisher for holding to negate a 2-point conversion at the end of an 18-16 loss to Pittsburgh.
___
"It's kind of a blur right now. When we have 35 seconds on the clock and that our offense can move the ball into field goal range and a manageable kick, that's just special." - Green Bay's Mason Crosby, who kicked a 51-yard field goal to lift the Packers over Dallas 34-31 after Aaron Rodgers marched the offense down the field in the closing minute to set up the winning score.
___
"I think it's going to be a showdown. Two great quarterbacks going head to head. Two of the best teams in the AFC. It's time to settle it next week." - Pittsburgh running back Le'Veon Bell after the Steelers advanced to the AFC championship game against New England with an 18-16 win at Kansas City.
___
For more NFL coverage: www.pro32.ap.org and www.twitter.com/AP_NFL