Newcomb to start Game 3 for Braves instead of Gausman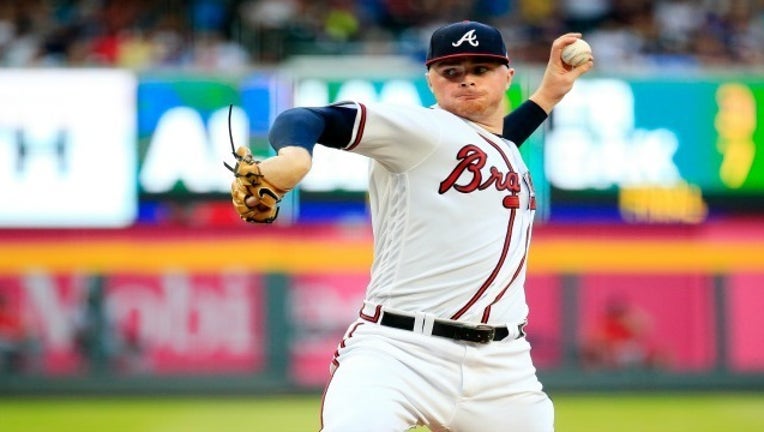 article
ATLANTA (AP) - Left-hander Sean Newcomb will start Game 3 of the NL Division Series against the Los Angeles Dodgers and not Kevin Gausman.
With the Braves trailing 2-0 in the best-of-five series, Atlanta manager Brian Snitker made the change Saturday.
The 25-year-old Newcomb came within one strike of throwing a no-hitter against the Dodgers at home on July 29. He pitched two scoreless innings in relief of starter Mike Foltynewicz in Thursday's opener.
"We need to win," Snitker said. "Not that Gausman doesn't give us that opportunity, we like how Newcomb matches up with them and the success that he's had against the Dodgers this year."
Snitker said he discussed the change with general manager Alex Anthopoulos on the flight home after Atlanta's 3-0 loss Friday. They agreed to the move Saturday afternoon.
Gausman is 5-3 with a 2.87 ERA in 10 starts since he was acquired from Baltimore.
"Snit came up and talked to me on the plane before we took off, let me know that that was a possibility, so kind of get my mind right before I kind of went to bed," Newcomb said.
Newcomb threw a career-high 134 pitches when he went 8 2/3 innings against Los Angeles in a 4-1 win on July 29. Taylor singled to left on a 2-2 pitch with two outs in the ninth.
Newcomb was 12-9 with a 3.90 ERA in his first full big league season, but had a 5.68 ERA in 10 late-season starts.
Rookie right-hander Walker Buehler is expected to start for the Dodgers. He allowed one hit in 6 2/3 scoreless innings Monday during the 5-2 win over Colorado in the NL West tiebreaker and finished 8-5 with a 2.62 ERA.
Atlanta has been outscored 9-0 int he first two games, managing just nine hits. Only two runners have reached third base.
Snitker said he may move switch-hitting second-baseman Ozzie Albies up in the lineup to No. 2. He is not anticipating any changes to his starting eight.
"We've got to take the safety off and start firing," Snitker said.
___
More AP MLB: https://apnews.com/tag/MLB and https://twitter.com/AP_Sports