Miami Dolphins owner: NFL players who kneel during anthem are 'smart young men of character'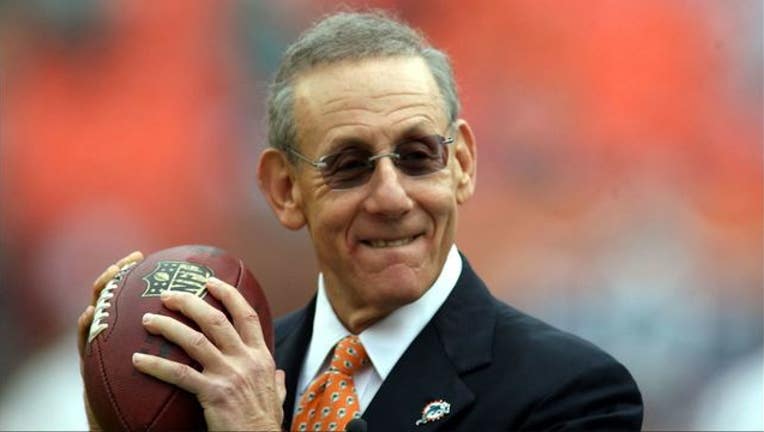 article
MIAMI (Fox 32 News and the Associated Press) - Miami Dophins owner Stephen Ross is among NFL leaders piling on Donald Trump for his remarks that players who kneel during the national anthem should be fired.
Ross tweeted on Saturday:
Our country needs unifying leadership right now, not more divisiveness. We need to seek to understand each other and have civil discourse instead of condemnation and sound bites. I know our players who kneeled for the anthem and these are smart young men of character who want to make our world a better place for everyone. They wanted to start a conversation and are making a difference in our community. We can all benefit from learning, listening and respecting each other. Sports is a common denominator in our world. We all have the responsibility to use this platform to promote understanding, respect and equality.
Ross was not the only one to criticize the president's comments.
San Francisco 49ers CEO Jed York called Trump's comments "callous and offensive," and said the team will support players in their peaceful pursuit of positive change."
Packers CEO Mark Murphy said: "As Americans, we are fortunate to be able to speak openly and freely. We believe it is important to support any of our players who choose to peacefully express themselves with the hope of change for good."
"Divisive comments like these demonstrate an unfortunate lack of respect for the NFL, our great game and all of our players," said NFL Commissioner Roger Goodell.
The NFL Players Association said they fully support the players' right to free speech.
"The peaceful demonstrations by some of our players have generated a wide array of responses. Those opinions are protected speech and a freedom that has been paid for by the sacrifice of men and women throughout history," said DeMaurice Smith, executive director of the NFL Players Association.
Several athletes, including a handful of NFL players, have refused to stand during "The Star-Spangled Banner" to protest of the treatment of blacks by police. Quarterback Colin Kaepernick, who started the trend last year when he played for the San Francisco 49ers, hasn't been signed by an NFL team for this season.
Trump, who once owned the New Jersey Generals of the U.S. Football League, said those players are disrespecting the American flag and deserve to lose their jobs.
"That's a total disrespect of our heritage. That's a total disrespect of everything that we stand for," Trump said, encouraging owners to act.
"Wouldn't you love to see one of these NFL owners, when somebody disrespects our flag, you'd say, `Get that son of a bitch off the field right now. Out! He's fired," Trump said to loud applause.