LB Kimbrough leaves UGA football team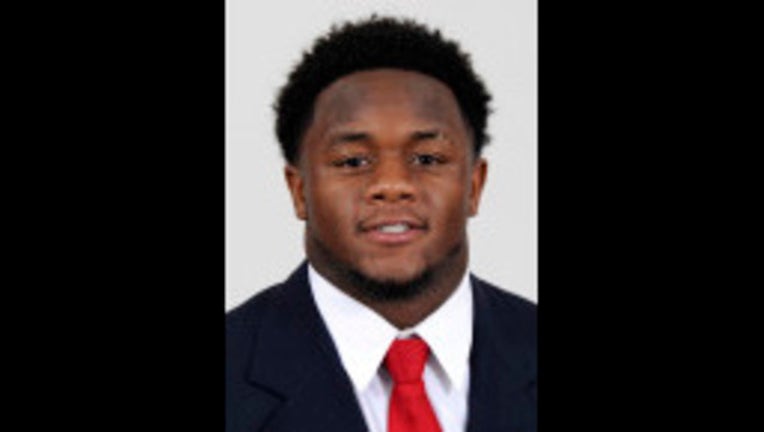 ATHENS, Ga. - One time starting linebacker Tim Kimbrough has left the UGA football program, Coach Kirby Smart announced Thursday.
In a statement, Coach Smart said, "Based on a mutual decision between Tim and I, he will no longer be a part of our football program. We wish him the best as he continues his education and playing career."
The announcement came after Kimbrough wasn't at practice Wednesday.
"Tim's got a little leave of absence right now," Smart told reporters Wednesday. "That's all. I can't really comment other than that."
Wednesday night, Kimbrough tweeted about his absence, indicating his playing days at Georgia were over.
"I didn't have a choice to stay at Georgia," Kimbrough tweeted. "I have to go to a D2 school so I can play this year. I'm not sitting out this year. I had 4 different sets of coaches while I was there and I was good with each coaching staff. Idk (I don't know) what happened this year."
Kimbrough started seven games during the 2015 season, but was suspended for the Taxslayer Bowl in Jacksonville for internal reasons, and also missed time during the spring while he focused on academics, per Coach Smart.
It isn't the first time Kimbrough has had a bit of a bizarre situation in terms of not being with the team. Before last year's Belk Bowl it was announced that the Indiana native wasn't with the team in Athens and wouldn't be making the trip to Jacksonville.
Kimbrough also becomes the 15th member of the 2013 signing class to leave Georgia with eligibility remaining.
Ironically, Kimbrough's best performance in 2015 was against Alabama where Smart was defensive coordinator, when he had 13 tackles against the Tide.
In 2014, the linebacker was recognized as the team's most improved player.
OnlineAthens.com reported Thursday that Kimbrough has returned to his family's home in Indianapolis, Indiana.