John Donaldson, former UGA assistant coach, dead at 92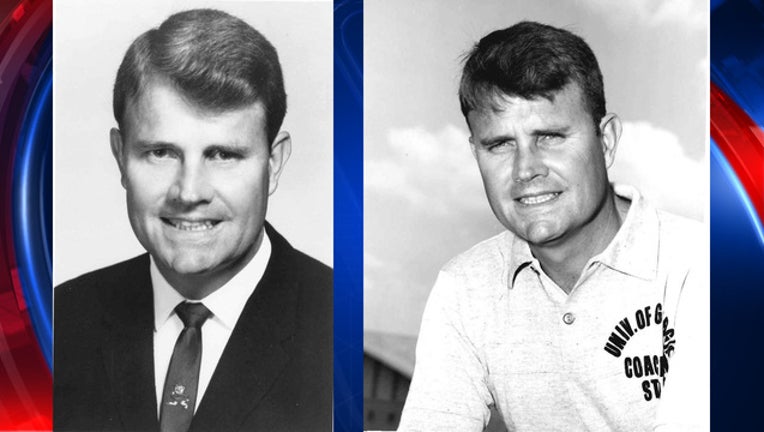 JESUP, Ga. - John Donaldson, a former University of Georgia football letterman and assistant coach, died Tuesday in his hometown of Jesup, Georgia. He was 92 years old.
Donaldson grew up in Jesup and was All-State in high school. After a short time with the Jacksonville Navy, he joined the Georgia Bulldogs as a halfback on Georgia's 1945-1948 teams. While on those teams, the Bulldogs went to four straight bowl games, including the Georgia-Tulsa Oil Bowl game where he caught a 65-yard touchdown pass.
After college, Donaldson played for the Chicago Hornets for a year and then began coaching the game he loved at Jesup High, leading the team to eight straight division titles.
Donaldson moved from the high school to work in Florida as a defensive backfield coach for the Gators. In 1964 he left to take up the role of assistant coach under Georgia new head coach Vince Dooley.
At Georgia, Donaldson coached the offensive backfield from 1964 to 1968 as well as coordinating the Dawgs' running game. He also served as the college's recruiter for South Georgia and Jacksonville areas.
Donaldson left Georgia after that but couldn't keep away from coaching. He eventually joined the UGA staff as head freshman coach, then left to become head coach at Wayne County High. He stayed there until retiring in 1982.
Donaldson was married to Ann Coppleman. Visitation will be Saturday from 5 to 7 p.m. at the Howard-Jones Funeral Home in Jesup.