Houston gives Atlanta's Super Bowl committee advice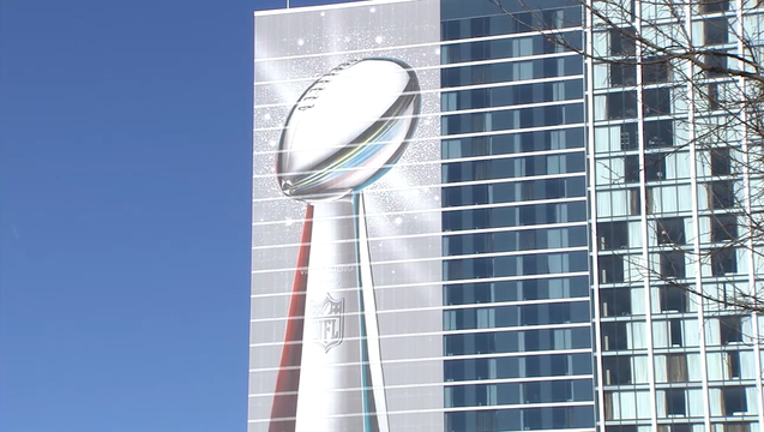 article
HOUSTON - Most fans and players from Atlanta are on a laser-like focus for the big game on Sunday, but city's sports community is also focused on 2019 when Atlanta gets a shot to host another Super Bowl.
The host city for the Super Bowl has to plan for more than just the big game. In Houston this week, they opened a special fan zone call Super Bowl Live. It is an area devoted to sports and a favor of host city of Houston. It features music, rides, exhibits, and so much more. This would be one of the things Atlanta will be thinking about doing when the big game comes to Mercedes-Benz Stadium.
RELATED: Super Bowl Live gives flavor of Houston
The host committee in Houston said the event is a way for them to showcase their city to the world. They have a virtual reality ride called Future Flight designed to highlight their history with NASA and they also have food trucks to show their culinary scene as well as the city's rich diversity.
Members of the host committee said the most important thing Atlanta can do when hosting in two years is be true to the city.
PHOTOS: Super Bowl Live
"It's your Super Bowl. Whoever the participates are, that's great, you know. Over 1,300 days ago when the commissioner granted us the Super Bowl he didn't go in and say 'Hey guys, this is for fans of Atlanta and this is for fans of Boston.' No, they said this is Houston's Super Bowl. I think the people in Atlanta have to embrace what it is," said Kevin Cooper, Houston Super Bowl Host Committee.
RELATED: New Falcons stadium will host Super Bowl
Atlanta's Super Bowl Host Committee will arrive in Houston later this week.
Super Bowl LI will be played at NRG Stadium in Houston, Texas on Feb. 5 at 6:30 p.m. Full coverage can be found on FOX 5 Atlanta.