Hart Says Braves 'Will Be Better' Following 67-Win Finish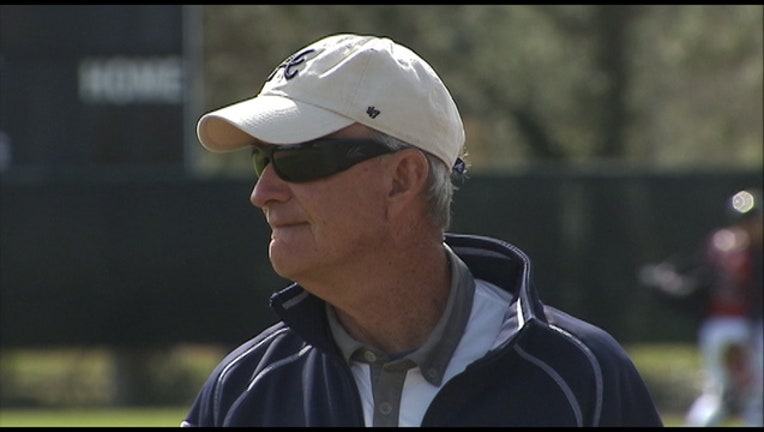 article
ATLANTA (AP) - The last time the Atlanta Braves finished below 70 wins was 1990, when they were in a rebuilding process based on pitching.
The reward came more quickly than anyone could imagine: A 1991 World Series berth that was the start of 14 consecutive postseason berths.
The Braves again are building on pitching. Following a 67-95 finish, good for fourth in the NL East, there are no expectations of an immediate turnaround to compare with 1991's worst-to-first drama.
President of baseball operations John Hart said Monday "We will be better" in 2016. He offered hope that "maybe" there could be an improvement of as many as 15 to 20 wins.
Hart also offered this reality check: "We can't overhaul the entire offense."
One problem is the lack of upper-level prospects among position players.
The strength of the team was highlighted in the final three-game sweep of St. Louis. Julio Teheran, Shelby Miller and rookie Matt Wisler were the starting pitchers in shutouts.
It was fitting that the season closed with little offense in Wisler's 2-0 win. After unloading Justin Upton, Jason Heyward, Evan Gattis and Melvin Upton in the offseason, the underpowered offense finished last in the majors in homers. The Braves were 17-49 when scoring two runs. Far too often, standout pitching was the only path to wins.
Hart, manager Fredi Gonzalez and newly named general manager John Coppolella reviewed the season on Monday and looked ahead to 2016, the team's last season at Turner Field. The building process is geared toward the 2017 debut in SunTrust Park.
___
Here are some things to know about the Braves' plans for 2016:
RELIEF IS COMING: Asked about the team's plan for free agency, Hart said, "The bullpen is going to be a priority." After trading closer Craig Kimbrel before the season, Jason Grilli performed well as his replacement. The bullpen fell apart after Grilli's season-ending Achilles injury and the trade of his backup, Jim Johnson. "We're not going to get caught where we don't have any experience, any depth, in the bullpen," Hart said. The Braves will monitor the recoveries of Grilli and Chris Withrow, who has had Tommy John and back surgeries, before looking for relief help.
CATCHERS, OLD AND YOUNG: A.J. Pierzynski could be difficult to re-sign after hitting .300. At 38, he was expected to be a backup. Christian Bethancourt, 24, couldn't hold the job. The Braves haven't given up on Bethancourt. Hart says there is "no denying the level of skills" possessed by the young catcher, but he added "at some point he has to seize it." Hart said it is important to have the right catcher for a young pitching staff. It wouldn't be a surprise to see the team look for help at the position.
PATIENCE WITH OLIVERA: The Braves paid a high price, including left-hander Alex Wood and second baseman Jose Peraza, when they acquired third baseman Hector Olivera from the Dodgers on July 30. He hit .253 with two homers in 24 games with Atlanta. Gonzalez says Olivera, 30, needs more experience in the majors. Olivera, who is from Cuba, will play winter ball in Puerto Rico. "I think you're going to see him get better and better each year," Coppolella said. The team will pay Olivera $32 million over five years. "That's a real value for what we think he will be," he said.
GARCIA PART OF PLANS: Adonis Garcia, another third baseman from Cuba, hit two homers in Sunday's 6-0 win to finish with 10. Gonzalez said Garcia, also 30, will have a chance to play in the outfield and even as a backup first baseman.
UPDATE ON MINOR: Hart said left-hander Mike Minor, who had season-ending surgery in May to repair the labrum in his left shoulder, is "up and throwing." Minor can reclaim a spot in the rotation in spring training if he proves the shoulder is sound. "A setback would not be good," Hart said.