Georgia Tech kicks running back Dedrick Mills off team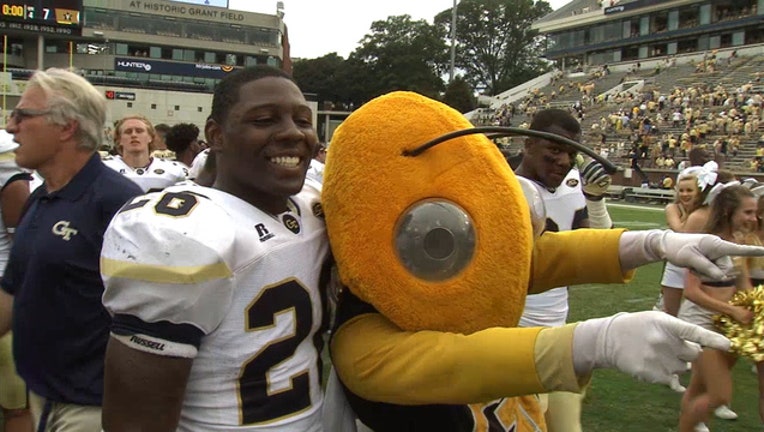 article
ATLANTA (AP) - Georgia Tech running back Dedrick Mills was kicked off the team Friday for his latest violation of athletic department rules.
The stunning announcement came with the season opener against Tennessee less than three weeks away.
Mills was the Georgia Tech's top returning offensive player after a stellar freshman season. The B-back rushed for 771 yards and 12 touchdowns in just nine games, capping the year with a 31-carry, 169-yard performance against Kentucky to earn MVP honors in the TaxSlayer Bowl.
The school did not specify what rules Milles violated, but it was essentially the third strike for the bruising back.
Last season, Mills was suspended twice.
He missed the opener against Mercer, followed by a two-game suspension that kept him from playing in victories over Virginia Tech and Virginia.
Coach Paul Johnson has never revealed what rules Mills violated, but it seems clear the school finally ran out of patience.
Johnson was scheduled to meet with the media after practice Friday.
The Yellow Jackets are heading into the Sept. 4 opener against the Volunteers with high hopes, coming off a nine-win season that included six victories in the final seven games - a stretch that finished with an upset of rival Georgia and the bowl victory in Jacksonville.
The main issue facing the triple-option offense had been settling on a quarterback. Four players are competing for the starting job, but Johnson hasn't been in a rush to settle who will fill the No. 1 spot.
Now, the coach has a much bigger issue.
Third-year sophomore KirVonte Benson will likely move up to take Mills' place, but that figures to be a huge drop-off. The 5-foot-9, 211-pound Benson played in seven games a year ago, mostly on special teams, and has yet to record a carry in college.
Former starter Marcus Marshall, who rushed for 624 yards last season, decided to transfer when it became apparent that Mills had supplanted him on top of the depth chart.
___
For more AP college football coverage: www.collegefootball.ap.org and https://twitter.com/AP_Top25