Georgia star Yante Maten hurt against No. 13 Kentucky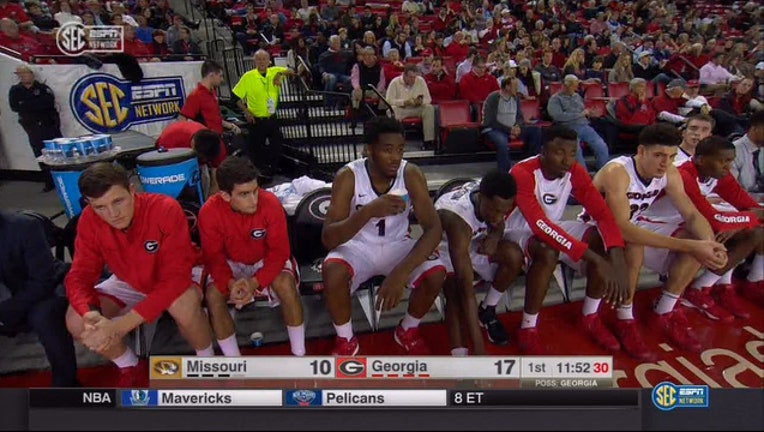 ATHENS, Ga. (AP) - Georgia forward Yante Maten, the Southeastern Conference's third-leading scorer, has left the Bulldogs' game against No. 13 Kentucky with an apparent leg injury.
Maten was hurt when defending a layup by Kentucky's Isaiah Briscoe less than two minutes into the game.
Maten received attention on the court from trainers, who appeared to be examining his right knee. Maten rose to his feet but was unable to put weight on the leg, forcing him to hop off the court with help from the trainers. He was escorted to the locker room.
There was no immediate update from Georgia on the severity of the injury.
Maten, a 6-foot-8 junior, is averaging 19.4 points and 7.2 rebounds.
___
More AP college basketball at http://collegebasketball.ap.org and https://twitter.com/AP_Top25