Georgia schedules Clemson, Texas for home-and-home series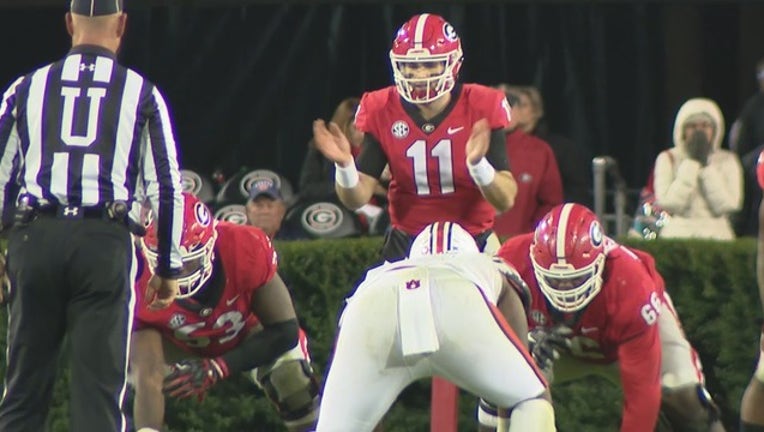 ATHENS, Ga. - Georgia football fans who have wanted to see the Bulldogs add some big name opponents to their schedule got their wish Monday.
The University of Georgia announced Monday that the school has scheduled two home-and-home series with Clemson and Texas over a three-year period from 2028 to 2030.
Georgia will travel to Austin to take on the Longhorns on Sept. 2, 2028, and host Texas on Sept. 1, 2029. 
The Bulldogs will play at Clemson on September 15, 2029, and the Tigers will come to Athens on Aug. 31, 2030.
The schedule will result in Georgia playing both Clemson and Texas in 2029.
Georgia and Clemson first played in 1897 and have played 64 times since with the Bulldogs holding a 42-18-4 advantage.  The two teams last played in 2013 in Clemson and 2014 in Athens with each team winning the home game.
Georgia and Texas first played in the 1949 Orange Bowl with the Longhorns winning 41-28 but have only played three times since:  1957 in Atlanta (Texas 26-7), 1958 in Austin (Texas 13-8), and the 1984 Cotton Bowl which ended in a 10-9 Bulldog victory.
The 1958 game marked the college debut of Hall-of-Fame quarterback Fran Tarkenton.
The 1984 Cotton Bowl victory knocked Texas out of a possible National Championship, and ensured Georgia would finish in the final Associated Press Top 6 rankings for the 4th time in 4 seasons.