Georgia misses out on College Football Playoff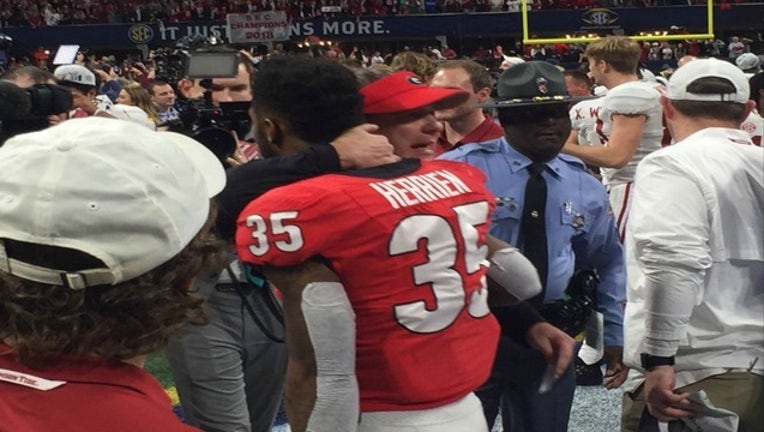 The University of Georgia team just missed out on a second straight appearance in the College Football Playoff. The CFP Selection Committee's final rankings were released Sunday afternoon, with the Bulldogs ranked 5th, just outside the top 4 teams that will make up the national semifinals.
Alabama was ranked first, while undefeated Clemson was second, Notre Dame third and Big 12 champion Oklahoma 4th.
Georgia's case for a spot in the playoffs was boosted by their close loss to Alabama in Saturday's SEC Championship Game at Mercedes-Benz Stadium. The Bulldogs hung with the undefeated Crimson Tide until the 4th quarter. It was the closest game Alabama played all season.
Georgia's other loss on the season with by 20 points at LSU.
The Bulldogs will wait to find out their bowl destination later on Sunday.