Georgia Bracing for 'Spectacular' Florida Rivalry Game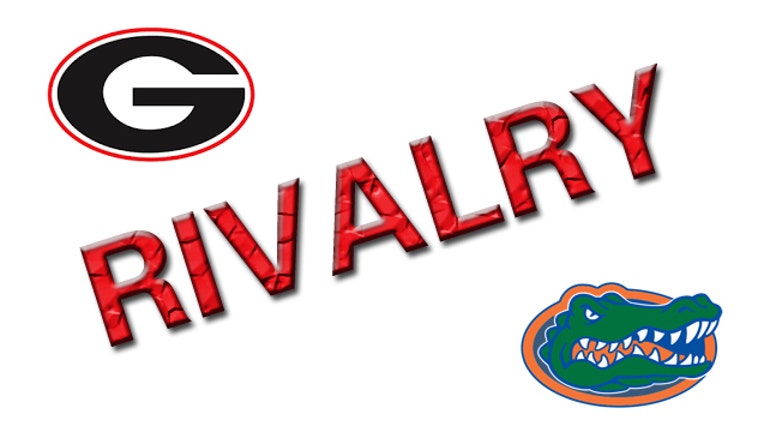 article
ATHENS, Ga. (AP) - As a veteran of the Georgia-Florida rivalry, Malcolm Mitchell knows what to expect next week.
"Every year the game is spectacular, electrifying, something for everybody to enjoy and watch," Mitchell said.
And every year, it seems, the Southeastern Conference's Eastern Division is on the line.
Despite losing back-to-back games to Alabama and Tennessee this month, Georgia (5-2, 3-2) can preserve its hopes of playing in the SEC championship game by beating No. 13 Florida (6-1, 5-1) next week in Jacksonville. Each team is off this week.
The rivalry and 50-50 split in tickets at the neutral site make the game big. The SEC implications make the game bigger.
"Where it is in the season, you're hoping it's a huge game for the race to Atlanta," coach Mark Richt said Thursday. "You know it's going to be a big game no matter what. It's going to be a big game when Georgia plays Florida. Both teams know how important it is."
The danger may be thinking too much about the importance of the game. For Georgia, it's a chance to move closer to salvaging SEC championship dreams that appeared to disappear with the losses to Alabama and Tennessee.
As a fifth-year senior, Mitchell is trying to keep the game in perspective. He issued the reminder that even an upset win over the Gators wouldn't earn the Bulldogs a spot in the SEC championship game. Georgia still has SEC games remaining against Kentucky and Auburn the following two weeks.
"In the situation we are in, every game is important," Mitchell said. Being optimistic, if we win this game, the next game is the key game. Then we have another SEC game later. It's not like we win this game and we're automatically in."
Mitchell said the Georgia-Florida rivalry is "one of the biggest games I've played in, probably the biggest. Every year the game is spectacular, electrifying, something for everybody to enjoy and watch."
Florida's 38-20 win last year ended Georgia's streak of three straight wins in the rivalry.
Mitchell's best game against Florida came in 2012. The Bulldogs led only 10-9 before his 45-yard touchdown catch in the fourth quarter stretched the lead to the final 17-9 score.
Georgia needed perhaps Mitchell's best all-around game to survive last week's 9-6 win over Missouri. He led Georgia with seven catches, caused a fumble on a punt and had a touchdown-saving tackle at the 1-yard line after Missouri intercepted Greyson Lambert's first pass.
"I think he's really finishing on a high note and hopefully he'll continue to do that the rest of this season," Richt said of Mitchell.
Mitchell leads the Bulldogs with 35 catches for 505 yards and four touchdowns. The strong finish to his career is his reward for overcoming injuries early in his career, including a torn ACL on the opening game of the 2013 season.
"I'm happy for him in that way," Richt said. "He has worked hard. He has been through a lot. He's definitely playing with a lot of energy."
Linebacker Jake Ganus, the UAB transfer, has only seen the game called The World's Largest Cocktail Party on TV.
"I don't know much about it," Ganus said. "I've never played in it. I've seen it. I've watched it. I'm excited to experience it."
Ganus knows the rivalry and SEC implications will combine for a big-game atmosphere.
"It's a big one and we're excited and really looking forward to the opportunity," he said.
___
AP College Football website: www.collegefootball.ap.org