Gausman likely Game 3 starter for Braves; Buehler for LA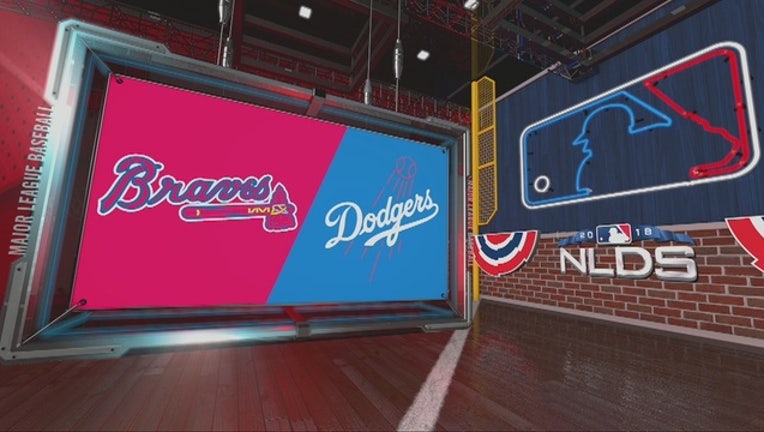 article
LOS ANGELES (AP) - Kevin Gausman will likely start Game 3 for the Atlanta Braves in the NL Division Series against the Los Angeles Dodgers.
Braves manager Brian Snitker said he is leaning toward using the 27-year-old right-hander when the series shifts to Atlanta on Sunday.
However, the Braves decided not to send Gausman back to Atlanta on Friday in case he was needed for Game 2.
"If it does and he has to pitch, then we'll adjust and regroup from there," Snitker said. "But as of right now, if everything goes where it is, he'll be the Game 3 starter."
Snitker said Game 1 starter Mike Foltynewicz is under consideration to start Game 4 if necessary on Monday at SunTrust Park.
The Dodgers won the opener 6-0.
RELATED: Braves fans gather at the Battery at SunTrust Park to cheer team on
Gausman joined the Braves from Baltimore at the non-waiver trade deadline in July in a six-player deal. He was 5-3 with a 2.87 ERA in 10 starts for the Braves.
Gausman has one previous postseason appearance, having pitched in relief for three games with Baltimore in the 2014 American League Division Series against Detroit and the American League Championship Series against Kansas City. He allowed one run over eight innings in the three games for a 1.13 ERA.
Gausman's only career appearance against the Dodgers came on July 6, 2017, while with the Orioles. He allowed four runs and eight hits over five innings in a no-decision.
The Dodgers will send rookie Walker Buehler to the mound on Sunday.
The 24-year-old right-hander last pitched on Monday, allowing one hit in 6 2/3 innings and striking out three in the NL West tiebreaker victory over the Rockies.
Buehler was 8-5 with a 2.62 ERA, becoming a solid No. 2 behind ace Clayton Kershaw.
"If it wasn't for Walker, we probably wouldn't be here in this situation right now," second baseman Enrique Hernandez said Friday. "He's been huge."
Buehler made his lone career start against the Braves on June 8 at Dodger Stadium, allowing one run and two hits in 5 1/3 innings of a 7-3 victory. He struck out four and didn't walk anyone on 71 pitches.