Falcons' Shanahan will have another meeting with 49ers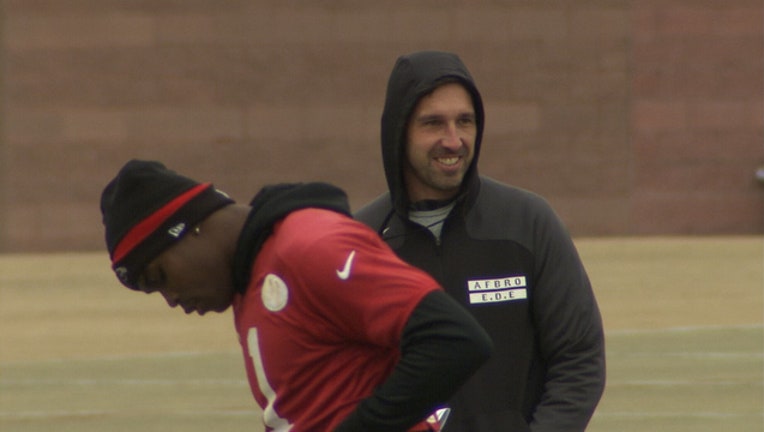 FLOWERY BRANCH, Ga. (AP) - Kyle Shanahan plans to talk again with the San Francisco 49ers about their head coaching vacancy, with all signs pointing to the Atlanta Falcons offensive coordinator landing the job.
Shanahan is the only apparent candidate for the last available head coaching position in the NFL.
The son of former NFL coach Mike Shanahan interviewed with the 49ers when Atlanta had a bye week during the wild-card round. He said they would arrange another meeting, most likely next week after the Falcons face the Green Bay Packers in the NFC championship game.
If the Falcons win, Shanahan would have time for a follow-up meeting before the Falcons head to Houston for the Feb. 5 Super Bowl.
He couldn't take over the job until Atlanta's season ends.
___
For more NFL coverage: http://www.pro32.ap.org and http://www.twitter.com/AP_NFL
___