Falcons fans, passengers dance at Atlanta airport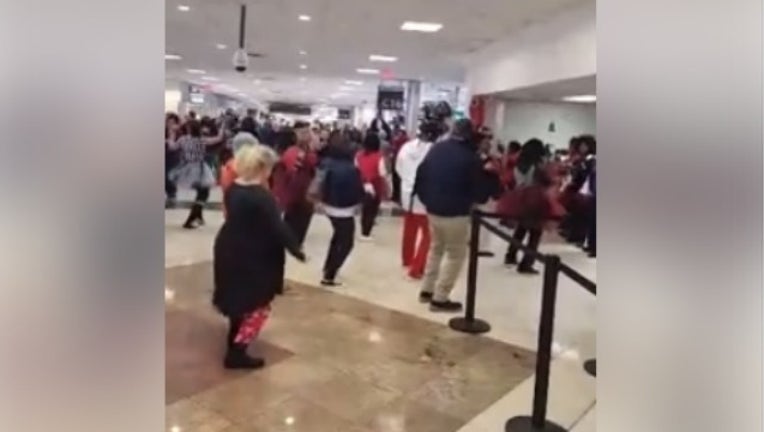 article
COLLEGE PARK, Ga. - Atlanta Falcons fans were "rising up" and getting down at Atlanta Hartsfield-Jackson Airport.
Latecia Dickson Moses posted a video to Facebook showing passengers doing "The Wobble" dance and having fun at she waited to board a flight for Houston.
"In the airport ready to board!!! Only in the Atl!!! Falcon fans rising up! #riseup," read her caption.
Moses said the impromptu airport party had everyone was "so hype." 
"Southwest Airlines was hosting a pep rally right at the terminal where flights were heading to Houston," she said. "There was a DJ and they were giving prizes.  As the music played, people just joined in as they were waiting for their flights. It was so hype and everyone was already excited about the game that it didn't take much to get people involved!"
Moses said she didn't have tickets to the game, but flew to Houston to tailgate.
ALSO SEE: Falcons fans drive to Houston just to tailgate

The video has been shared more than 20,000 times on Facebook.
The city is on fire with support for the Atlanta Falcons as they prepare to take on the Patriots in Super Bowl LI in Houston. Kickoff is set for 6:30 p.m. ET on Sunday.
RELATED: Falcons, Patriots ready to square off in Super Bowl LI
Super Bowl LI will be played at NRG Stadium in Houston, Texas on Feb. 5 at 6:30 p.m. Full coverage can be found on FOX 5 Atlanta.