Collins burned for TD to cap 'really tough week' for Falcons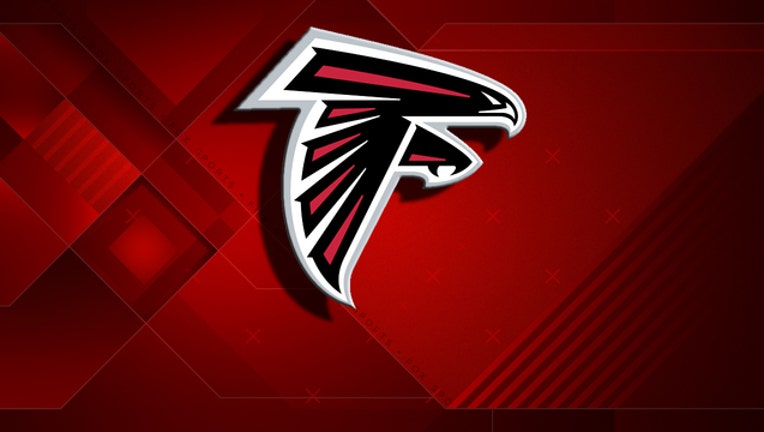 article
ATLANTA (AP) - Jalen Collins' performance on the field in Atlanta's preseason opener didn't help his status with the Falcons at a time his off-field problems threaten his roster spot.
Collins was burned for a 99-yard touchdown catch by Dolphins undrafted rookie Damore'ea Stringfellow in the fourth quarter of Thursday night's 23-20 loss at Miami .
Collins was given a 10-game suspension for the start of the season on Sunday for his second violation of the league's policy on performance enhancers. He missed the first four games of 2016 when suspended for his first violation.
Following this week's suspension, it was uncertain if Collins would play against the Dolphins, even though suspended players are eligible to practice and play in the preseason.
"I thought it was a really tough week for Jalen, from the suspension and then not playing well in the game," coach Dan Quinn said Friday. "He probably played a little more than we had anticipated going in."
On Monday, Quinn said "trust has been broken" with the second suspension and he and general manager Thomas Dimitroff would decide Collins' future with the team.
Collins returned from last year's suspension to play well as a fill-in starter following a season-ending injury to Desmond Trufant. Quinn said Collins likely will have fewer snaps in the team's next preseason game at Pittsburgh on Aug. 20.
"We will take it on a week-to-week basis," Quinn said. "It would be, I would think, a little less as we're heading into the next game. ... We're hoping to see if he can re-set."
Linebacker Duke Riley was among the rookies who made a good first impression. Defensive end Takkarist McKinley's debut may be only a week away.
McKinley, the first-round pick from UCLA, was held out of the game as he continues his recovery from March 6 surgery for a torn labrum and fractured right shoulder socket. McKinley has been participating in about half of the snaps in team drills during training camp, and Quinn said Friday the rookie's reps could increase this week.
Quinn said he plans to see if McKinley "can handle the full load" as the Falcons return to their training camp schedule on Sunday.
McKinley has shown enough explosive power in practice to bolster hopes he can add punch to the Falcons' pass rush.
Wide receivers Julio Jones and Taylor Gabriel were among the veterans held out against Miami who could play in the next game.
Riley, a third-round pick from LSU , "looked real comfortable in the system," according to Quinn. Riley was busy on special teams, a good sign he's on a path to being part of the team's game plan in the regular season.
"That's going to be part of the role for him, using that speed and that ability to run and hit," Quinn said.
Quinn said rookie safety Damontae Kazee "jumped out to us."
Undrafted rookie wide receiver Reggie Davis had a punt return for a touchdown called back because of a penalty.
"It felt good just to get the jitters out, get a first catch in and see how the NFL is, but I just have to keep working now," said Davis, known for his speed at Georgia.
NOTES: Backup DT Joe Vellano "stood out" for Quinn. ... Top contenders for backup roles at RB are Terron Ward, who ran for 48 yards, and rookie Brian Hill, who played well on special teams but needed to finish his runs better, according to Quinn. ... The competition at right guard will continue between Ben Garland, who started, and Wes Schweitzer. "It wasn't one person that clearly came out and said OK after one performance this is the starter," Quinn said.
___
More AP NFL: www.pro32.ap.org and www.twitter.com/AP_NFL