Coaches, QBs lapped by Brady/Belichick marvel at success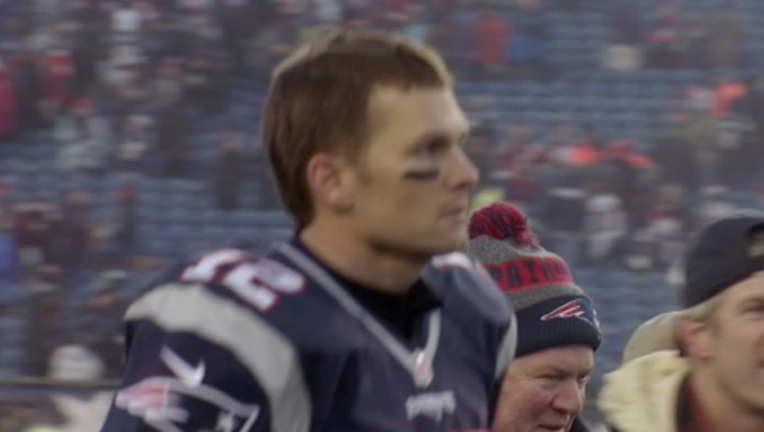 article
HOUSTON (AP) - Marv Levy, the only coach in NFL history to take a team to four consecutive Super Bowls, looks at what Bill Belichick and Tom Brady have done together with the New England Patriots and marvels.
"Really, it is remarkable that they keep going back, and they maintain the focus and dedication necessary to do it," the former Buffalo Bills coach said. "It just becomes, quote, old hat. It's just almost unfathomable what they've accomplished. So they sure do deserve great credit, and it shows you that the draft isn't perfect. Sixth-rounder at quarterback. Many will rate him the greatest quarterback ever. It's an amazing streak they have going."
Consider this: Belichick and Brady not only are the NFL's most successful coach and quarterback duo, they've nearly lapped their closest competition. They are preparing for their record seventh Super Bowl on Sunday, while only three other coaches reached the Super Bowl with the same quarterback as many as four times.
Chuck Noll and Terry Bradshaw went 4-0 in Super Bowls in the span of six years. Tom Landry went 2-2 with Roger Staubach and the Dallas Cowboys. Joe Montana is a perfect 4-0 in the Super Bowl, though only three of those rings came with coach Bill Walsh.
And then there's Levy, who teamed with Jim Kelly to take the Buffalo Bills to the Super Bowl between 1991 and 1994, losing each time.
Putting together an extended run of excellence requires some key ingredients:
LEADERSHIP
Levy had general manager Bill Polian and owner Ralph Wilson in Buffalo, and points to Patriots owner Robert Kraft and Belichick as the key in New England because they know what type of players they want on the roster. Belichick hasn't shied away from brash personalities, bringing in wide receiver Randy Moss and even giving defensive lineman Albert Haynesworth and wide receiver Chad Johnson chances. Moss stuck around much longer than expected and prospered before being cut loose during the 2010 season. Wide receiver Chris Hogan languished on the Buffalo squad the past four years only to tie for the league lead averaging 17.9 yards per catch this season.
Since Kraft took over, this is the Patriots' eighth Super Bowl - twice what Denver and Pittsburgh have managed - with four championships equaling those teams' four appearances.
"Total organization wins," Levy said. "It starts with their owner Robert Kraft, who I think has been a great owner. Their personnel department, their scouting staff, their coaching staff. Total organization wins, and as much credit as Brady and Bill Belichick deserves, it's the others that are in there."
DRIVE TO WIN AGAIN
Making one Super Bowl appearance is tough enough that four franchises have yet to do it even once - Detroit, Cleveland, Jacksonville, Houston - while this is just the second trip for the Atlanta Falcons. Finding the drive and motivation to chase success again and again simply isn't easy.
"It isn't just automatic," Levy said.
The roster turnover around Brady certainly helps keep the appetite strong. Among those on the roster for Sunday's game, 32 have never played in a Super Bowl.
SALARY CAP ERA
Belichick is the only coach since the NFL put in a salary cap starting in the 1994 season to win four Super Bowls. Noll, the man Belichick is tied with, won his four rings with Pittsburgh in the 1970s. Figuring out how to fit salaries in a budget wasn't an issue for Chicago's George Halas or Curly Lambeau and Vince Lombardi with the Green Bay Packers - the only other coaches with five or more NFL championships.
Montana credits the Patriots with building around Brady and a core of players in an era when big paydays await after winning a Super Bowl ring.
CHEMISTRY
Since Belichick and Brady went to their first Super Bowl together in 2002, others in the NFL have tried to tap their formula for success, luring away coordinators as head coaches or hiring personnel men to run their teams. Yet, Brady and Belichick have a chance to become the first men with five Super Bowl rings in a league where the Falcons are still looking for their first championship more than a half-century after their first game.
"Otherwise, if someone else could do it, they'd be doing it right now," Montana said. "The guys closest to it I think are the Cowboys and the Steelers, they've been on top for a while. But it's still hard to do. Mr. Kraft's done a great job."
___
AP Sports Writer Simmi Buttar contributed to this report.
___
For more NFL coverage: http://www.pro32.ap.org and http://www.twitter.com/AP_NFL.
___
Follow Teresa M. Walker at www.twitter.com/teresamwalker