Atlanta United wins home opener before another record crowd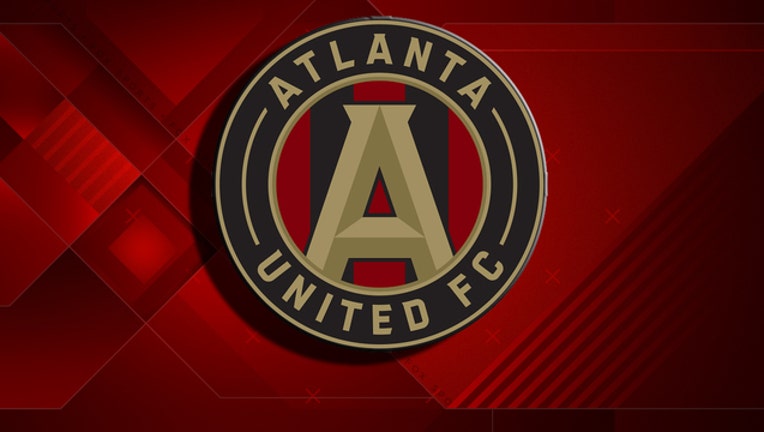 article
ATLANTA (AP) - With another record crowd cheering them on, Atlanta United bounced back from an ugly performance in the season opener.
Miguel Almiron scored a goal and set up another about two minutes apart in the second half, leading Atlanta to a 3-1 victory over D.C. United before 72,035 on Sunday.
In the home opener, Atlanta broke its own single-game mark of 71,874 for a game against Toronto last October in its inaugural season . United has now drawn three crowds of more than 70,000 at Mercedes-Benz Stadium, where fans crammed into standing-room-only balconies behind one goal and temporary seating was needed at the top of the massive facility.
"It was huge," goalkeeper Brad Guzan said. "We knew we had to turn things around from last week, and we were going to need our supporters' help in that, in terms of creating an atmosphere that would be exciting for us to play in and pretty intimidating for other teams."
Atlanta was a totally different team from the previous weekend, when it began the season with a 4-0 loss at Houston .
"I think it was the intensity that we brought," midfielder Jeff Larentowicz said. "Last week, we were half asleep. The one thing we focused on was really giving that commitment, letting ourselves play with conviction, do the things we do best. It seemed like last week we were second-guessing ourselves. We wanted to put that away."
The huge turnout had a lot to do with the improved performance. Atlanta attracted more fans than any team in MLS history a year ago , averaging 48,200 per game.
"The crowd's incredible," Larentowicz said. "It's always good to be in front of them, and to continue to break records is really astonishing."
Josef Martinez scored the team's first goal of 2018 in the 24th minute off a pass from Hector Villalba , who threaded the ball between the legs of Washington defender Steve Birnbaum to his sliding teammate right in front of the net.
Almiron took control in the second half, sealing the victory for Atlanta.
In the 73rd minute, he controlled the ball in midfield and dumped it off on the right wing, before taking a return pass from Julian Gressel right at the top of the penalty area. Almiron unleashed a powerful left-footed shot into the top left corner of the net , leaving no chance for goalkeeper David Ousted.
Almiron was at it again in the 75th, sending a pass into the area that Villalba flicked into the top right corner with a nifty header .
Darren Mattocks finally broke through for D.C. United in the 86th minute, scoring off his team's only shot on goal.
That was the only slipup in an otherwise stellar performance by the Atlanta back line, which helped United finally beat a team that it lost to all three times a year ago.
"Our energy was much better," Guzon said. "Our ability to win first balls, second balls, tackles - the dirty work, if you will - that allowed us to go and play good football at times. You need to have that base, especially in this league. There's so many players and teams that are athletic. If you don't bring it physically, regardless of how good you are talent-wise, it's not going to be able to show."
___
Follow Paul Newberry on Twitter at https://twitter.com/pnewberry1963 . His work can be found at https://apnews.com/search/paul%20newberry