Braves Acuña becomes first 30/60 player in MLB history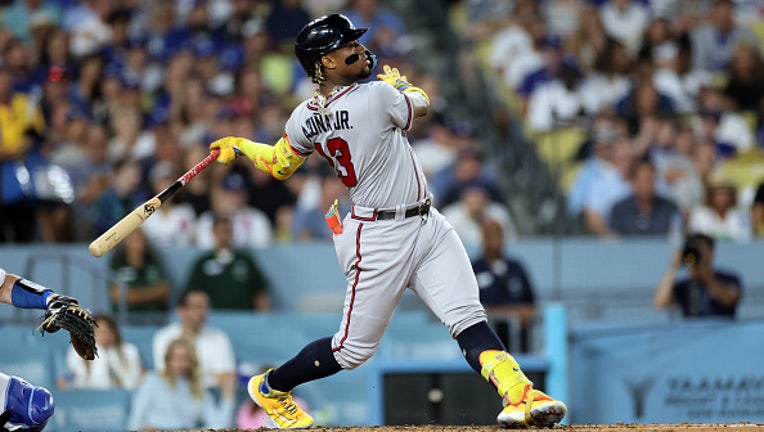 article
LOS ANGELES - Atlanta Braves star Ronald Acuña Jr. has become the first 30/60 player in baseball history.
Acuña hit a long grand slam in the second inning against the Los Angeles Dodgers on Thursday night, becoming the first player in major league history with 30 home runs and 60 stolen bases in the same season.
Acuña sent a 429-foot shot to deep into the left field pavilion off Lance Lynn for his third career slam and first since 2021. Acuña has 36 career homers in August, his most in any month.
Acuña has 61 stolen bases.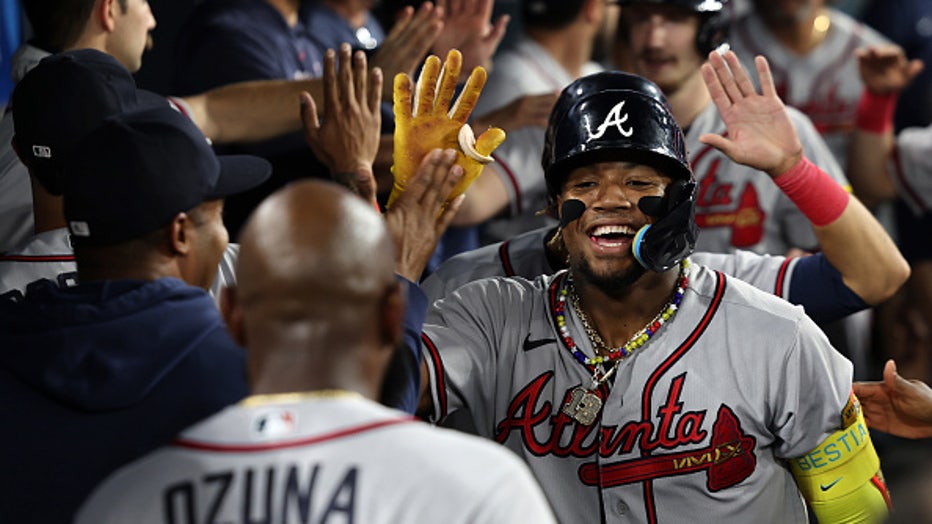 LOS ANGELES, CALIFORNIA - AUGUST 31: Ronald Acuna Jr. #13 of the Atlanta Braves celebrates his grand slam home run in the dugout with teammates during the second inning at Dodger Stadium on August 31, 2023 in Los Angeles, California. (Photo by Kevork
Rickey Henderson came close to 30-60. He had 28 homers and 87 steals in 1986 with the New York Yankees, then 28 homers and 65 steals when he won MVP with Oakland in 1990.
Two players are in the 30-50 club: Eric Davis had 37 homers and 50 steals in 1987 and Barry Bonds had 33 homers and 52 steals in 1990, when he won his first of seven MVPs. Davis also had 27 homers and 80 steals in 1986, joining Henderson as the only members of the 20-80 club.
No one has had 40 homers and 50 steals in a season. There have been four 40-40 players: Jose Canseco in 1988, Bonds in 1996, Alex Rodriguez in 1998 and Alfonso Soriano in 2006.
And if making history wasn't enough, the outfielder had even more to smile about. 
According to social media, Acuña married his longtime girlfriend Maria Laborde Thursday morning in a small ceremony at a house in the mountains about 45 minutes from the team's hotel.
The couple had been dating for over three years and have two children, 2-year-old Ronald Daniel Acuña Laborde and 11-month-old Jamall Acuña Laborde. They've been engaged since January.
This story was reported on from Atlanta. The Associated Press contributed to this report.