AP Analysis: Road trips end badly for Packers, Steelers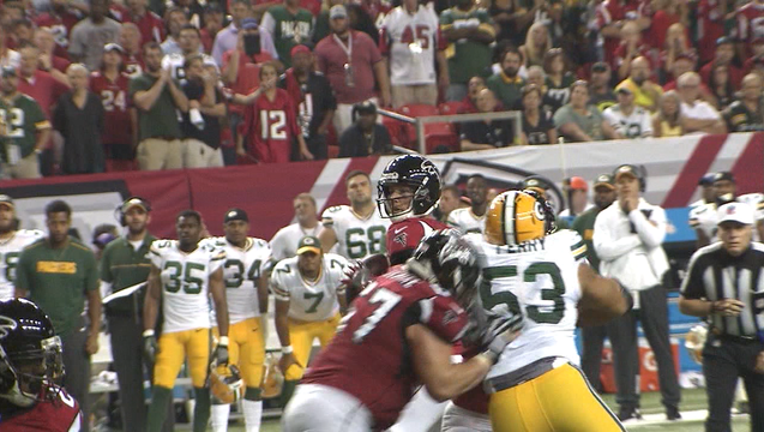 The Steelers were roused from their slumber in the wee hours by a prank fire alarm at their Boston-area hotel - something other NFL players, including Denver All-Pro cornerback Chris Harris Jr. found curiously familiar .
And the Packers had to ride buses to Milwaukee to catch their flight to Atlanta because of dense fog in Green Bay.
Maybe these disruptions in routine had something to do with their stumbles in the conference championship games Sunday when the sleepy Steelers ignored Chris Hogan all day and the foggy Packers abandoned the run right from the start.
Now, instead of meeting up in Houston six years after they squared off in Super Bowl 45, the Packers and Steelers are cleaning out their lockers while the Patriots and Falcons begin preparations for Feb. 5.
Hogan, a former college lacrosse player, found open spaces everywhere on the field against the Steelers' sleep-walking secondary.
The fourth-year pro looked like an All-Pro in New England's 36-17 rout as he set career highs with nine catches and two touchdowns and piled up a team playoff record 180 yards receiving.
"It'll be something that definitely I'll remember for the rest of my career, and probably for the rest of my life," Hogan said.
Steelers coach Mike Tomlin wasn't playing the blame game on Hogan's wide-open TD catches of 16 and 34 yards, the latter on a flea-flicker when he easily beat safety Mike Mitchell.
"We weren't tight enough on coverage, we didn't apply enough consistent pressure on the quarterback," Tomlin said.
Three things happened early on in Atlanta's 44-21 rout that kept the injury-riddled Packers from making it the shootout so many expected.
Mason Crosby missed a field goal that snapped his playoff streak at 23, fullback Aaron Ripkowski fumbled as he was heading into the end zone and Aaron Rodgers handed off just three times in the first half.
"We needed to keep pace with those guys and felt confident coming in here we could score points," Packers coach Mike McCarthy said.
"We fell behind and then we got into a game you just don't want to play especially in this stadium. The crowd was fantastic."
It was 31-0 by the time the Packers (12-7) scored, and by then, Rodgers was getting hit, hammered or hurried on just about every snap.
"If this has taught us anything, it's how important home-field advantage is," Rodgers said after the Packers' first loss since Nov. 20.
"Being able to sleep in your own bed and practice and not have to travel and have the fan support, it makes a big difference. We've played in three of these (NFC championships) now and all on the road. It's tough to win on the road."
The Patriots held Antonio Brown in check a week after the Steelers star receiver got in trouble for livestreaming Tomlin's postgame speech on Facebook .
And Pittsburgh (12-6) just couldn't keep up with Tom Brady after losing Le'Veon Bell after the first quarter with a groin injury and lost for the first time since Nov. 13.
NO BREAKS: Rodgers was whistled for a 15-yard face mask penalty when he stiff-armed cornerback Robert Alford.
"That was my first non-delay of game penalty in my career except for in junior college," Rodgers said. "I went for the stiff arm, and I'm not a stiff-arm connoisseur, so my thumb kind of slipped through his facemask and his helmet was on loosely so the helmet came off."
WHERE'S ROGER?: New England fans still bitter about Brady's "Deflategate" suspension in September taunted NFL commissioner Roger Goodell with a chant of "Where is Roger?" Goodell hasn't attended a Patriots home game since the Jan. 18, 2015, AFC championship game that started the controversy that led to Brady's four-game ban.
After accepting the Lamar Hunt Trophy, owner Bob Kraft said, "For a number of reasons, all of you in this stadium understand how big this win was."
Martellus Bennett called out the commissioner in the locker room after the game.
"Where is he? He's like Waldo right now," Bennett said. "He doesn't want to come here. I don't know where he's at."
Goodell was in Atlanta watching the other blowout.
___
For more NFL coverage: http://www.pro32.ap.org and http://www.twitter.com/AP_NFL
___
AP Sports Writers Kyle Hightower and Paul Newberry contributed.
___
Follow Arnie Melendrez Stapleton on Twitter: http://twitter.com/arniestapleton