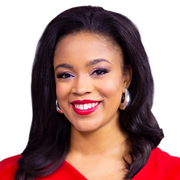 Alex Whittler
Anchor/Reporter
Alex Whittler anchors FOX 5 News at Noon every weekday. You can also catch her reports during the 4, 5 and 6pm newscasts.
Alex is a two-time Emmy Award-winning journalist who loves to write. She was born in Chicago and raised in Albuquerque, NM. Before Atlanta, Alex was an anchor and reporter in Richmond, Virginia. There, she covered breaking news events ranging from the Virginia Beach mass shooting to near record-breaking snowfall, and Hurricane Florence's historic, deadly tornadoes.
Alex started her journalism career in Chicago, working in all but one television newsroom in the city including WMAQ, WGN, WBBM and WLS. Alex had stints interning for the TODAY Show and Cosmopolitan magazine. She went on to write freelance articles for TODAY.com, NBCNews.com and Cosmopolitan.
Alex holds a master's from the Medill School of Journalism. She graduated magna cum laude with a bachelors of journalism from Loyola University Chicago, where she minored in political science and dance.
When she's not chasing a story, Alex looks for ways to get involved in the community, such as speaking to students and hosting charity events. Alex loves food, and while jazz dance is her typical workout of choice, she recently took up kick boxing and is excited to find a gym in the Atlanta area! 
Don't be shy. Shoot Alex an email or send her a message on social media. She's eager to tell the stories that matter to you, and jot down a local food suggestion or two!
 
The latest from Alex Whittler