Zoo Atlanta southern white rhino expecting baby calf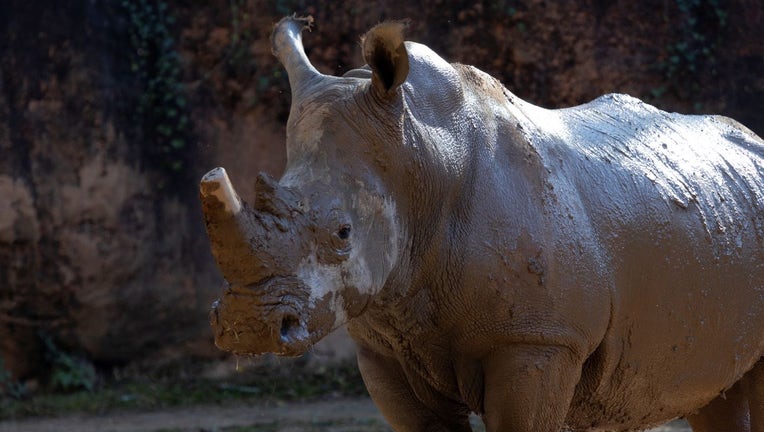 article
ATLANTA - Zoo Atlanta's family is going to get a little bigger thanks to a very special bundle of joy that's on its way.
The zoo announced Tuesday that Kiazi, a 21-year-old southern white rhinoceros, is expecting a calf around the end of the year. 
The new baby would be the first southern white rhinoceros birth in Zoo Atlanta's 134-year  history and will be Kiazi's fourth child. She met the father, 12-year-old Mumbles, in early 2022.
The zoo says its veterinary team learned about the pregnancy while taking a hormone sample this spring.
IT'S A BOY! ZOO ATLANTA WELCOMES NEW GRANDSON OF FAMOUS GORILLA WILLIE B.
"We are thrilled to announce Kiazi's pregnancy and to be able to look forward to sharing the joy of watching a rhino calf grow with our members and guests," said the zoo's President and CEO Raymond B. King. "We also hope that the connections our visitors make with this youngster will also inspire conservation action and awareness of the urgent threats facing rhinos in the wild."
Rhino gestation is one of the longest seen in animals, and the baby is expected around December but could take as long as Feb. 2024.
Southern white rhinos are the largest rhino species and are actually not white. Their  name is believed to come from the Afrikaans word for wide, "wyd," which refers to their upper lips.
The animals are classified as near threatened by the International Union for Conservation of Nature due to poaching.