World holds vigil for victims of Orlando shooting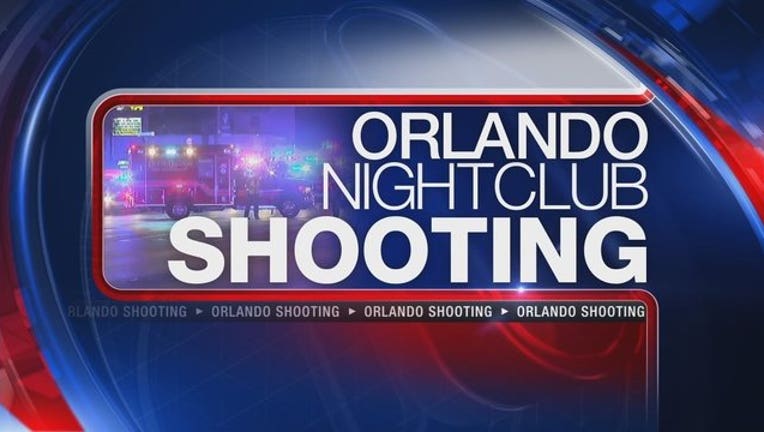 article
PARIS (AP) - People around the world are mourning the victims of America's deadliest mass shooting.
About 100 people gathered in Paris for a spontaneous vigil at Place Igor Stravinsky to remember those slain and wounded at an Orlando nightclub.
Several people were draped in rainbow flags. They lit candles and took pictures as a person in head-to-toe fetish gear held up a sign saying "Proud." One woman carried a poster showing a ribbon with a rainbow on one side and an American flag on the other.
"To Orlando, we have love," it read.
Remi Perrenoud, 30, said the news hit him particularly hard because, like the victims, he had been out partying at a gay club Saturday night.
Ian Brossat, the capital's deputy mayor for housing, was at the vigil too. He says it seems important to mobilize to voice solidarity and to underline the fight against homophobia.
In Australia, the Council House building in Perth was illuminated in the colors of the rainbow.
In Israel, the Tel Aviv's City Hall also turned into a rainbow.
App users: Click here to watch the YouTube clip

In New York, many gathered outside New York City's Stonewall Inn, a historical center for the fight for LGBT rights. A video of the crowd singing "Somewhere Over the Rainbow" was posted to Facebook.
The Empire State Building announced it would go dark Sunday night to honor the victims. The iconic New York building went dark earlier this year to honor the victims of the Brussels terrorist attacks.
Los Angeles' Gay Pride Parade was less festive as it was convergence of solidarity. Organizers almost canceled the annual event, but decided to continue after added security.
In Tampa Bay, just hours away from the shooting, the community gathered in Ybor City just as a rain shower passed, leaving a rainbow hovering in the sky. Those who showed up said they wanted to promote solidarity.
In the nation's Capital, the Capital Pride Festival continued as planned amid tighter scrutiny of security.
Later in the day, many gathered in front of the White House to hold vigil and pray.