Woman critically injured after jumping from burning DeKalb County apartments
DEKALB COUNTY, Ga. - An overnight fire at a DeKalb County apartment complex left one woman fighting for her life Thursday morning.
Officials with the DeKalb Fire Department tell FOX 5 that multiple residents at The Landing of Pleasantdale Apartments on the 3600 block of Meadowglen Village Lane were in their units when the fire broke out around 11 p.m., trapping them inside.
One resident said she was rescued by a stranger who helped her escape through her burning unit onto her balcony. 
He jumped for safety, but she couldn't follow due to an injured ankle.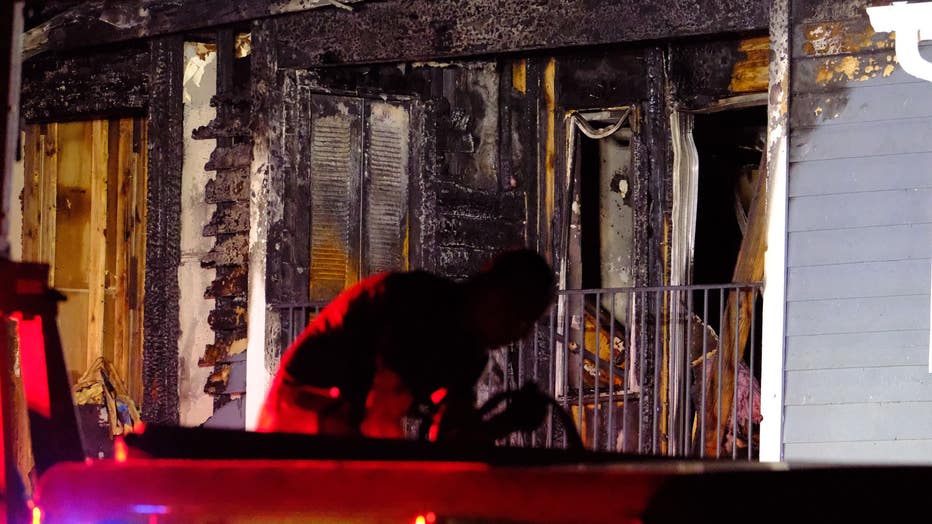 "I just screamed for help until two people came, and one of them climbed up to help me," she said.
The duo jumped from balcony to balcony until they reached the ground.
The resident credited the men for saving her life.
"I didn't know these guys. I didn't even see them after I was brought to safety," she said. "I could have died. I'm extremely grateful. I don't know too many people who would run into a place that's on fire."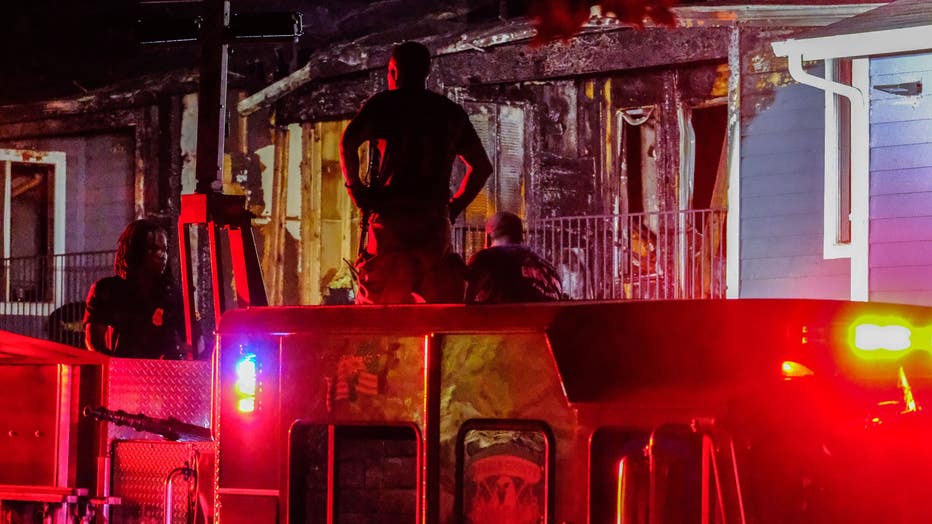 Rufus Rivers III says he grabbed a fire extinguisher and worked with a neighbor to put out the flames, but it was too late.
He says some neighbors went door to door trying to get people out and saw others jumping from the second story to get away from the fire.
This was the second apartment fire that Rivers has been through, and he said he was more than willing to do his part to help.
"Somebody had to do something," he said. "We're a community. We've got to help each other.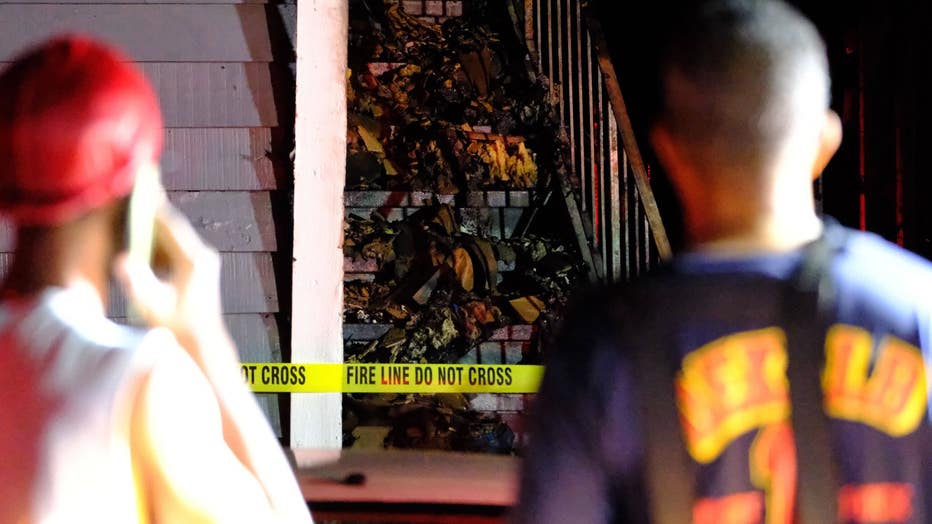 Officials say one woman ended up critically injured with burns on 30% of her body. Paramedics rushed her to Grady Memorial Hospital. She's since undergone surgery.
A total of 10 units were damaged by the fire itself with another 10 seeing smoke and water damage. A dog was also killed in the fire.
Fire investigators believe the blaze started in one of the complex's breezeways.
They are working now to determine the cause of the fire.