Woman caught snatching all the Halloween candy at one home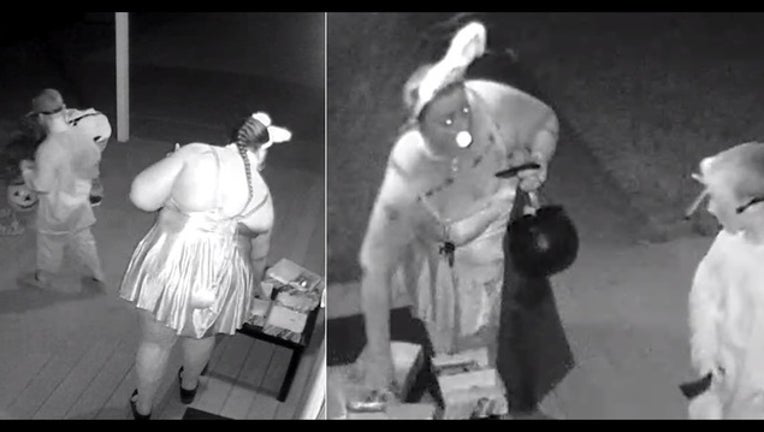 article
After Halloween candy disappeared from the front porch of a San Diego home, surveillance video caught the culprit -- an adult woman in a bunny costume.
The woman snatched roughly 50 full-size candy bars, cleaning out the home's supply, Fox 5 reports. The roommates who put out the candy said they could not identify her.
The roommates described the setup as a "social experiment." Nathan Brown told Fox 5, "We thought we'll leave some candy out... it'll be fun to see who takes what."
The roommates said they left out three boxes of candy bars next to a sign that read, "Help yourself but please be considerate." The candy was gone after just one hour, they said. The surveillance video showed child after child politely taking one or a few candy bars at a time. Eventually, the woman in the bunny costume, accompanied by a child, dumped the rest of the candy in their containers and walked off.