Woman arrested for Macon teenager kidnapping cold case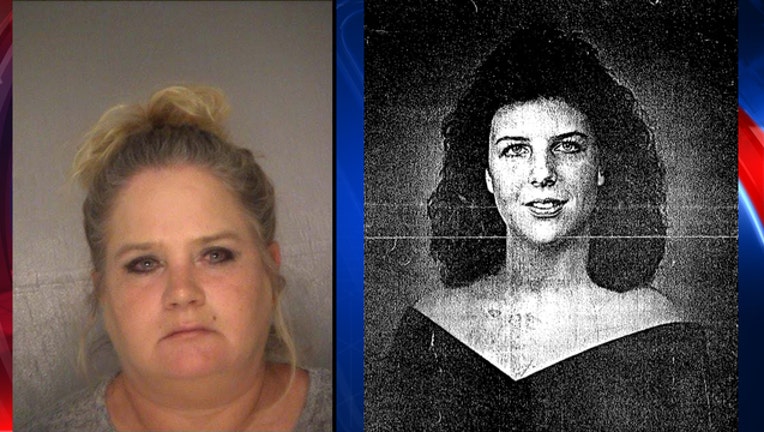 article
MACON, Ga. - A Georgia woman is accused of kidnapping a teenager 27 years ago, when they both were about 19 years old.
Georgia Bureau of Investigation arrested 46-year-old Melinda McSwain on Thursday in the disappearance of 19-year-old Sabrina Perry from Macon in 1991.
The Telegraph of Macon reports that McSwain was arrested at Mercer University by campus police.
Further "investigative acts" are expected in the next few weeks, according to a GBI news release.
"The hopes are to try to locate Sabrina," GBI Special Agent in Charge J.T. Ricketson told the newspaper. "We're on the right track. We get a lot of lucky breaks, but a lot of this was really generated by good investigative work."
McSwain was being held in the Bibb County jail on a charge of kidnapping.
It was not clear whether bond had been set or whether she has an attorney who could speak for her.
The jail's online information showed that she was born in 1972, but not the month or day. Depending on her birthdate, she would have been 18 or 19 when Long disappeared.
Long was last seen Aug. 14, 1991, at her home in Macon, the GBI news release said.
Agency policy requires reviews of all open cases several times a year, the statement said. Interviews and "numerous" search warrants in the Middle Georgia area brought in enough information to get a warrant for McSwain's arrest, the news release said.
The Bibb County Sheriff's Office handled the investigation at first; the GBI got involved in April 1992.
Police are asking anyone who may have information to contact the GBI at (478) 987-4545.