Wholesale used car prices dip to pre-pandemic levels, report finds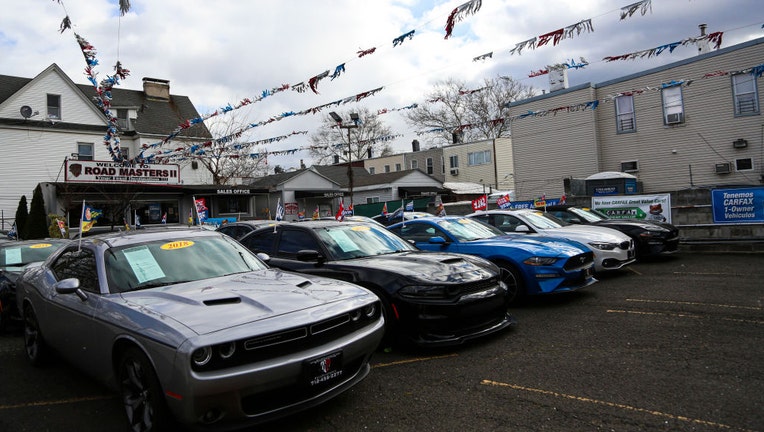 article
Buying a used car could get a little easier for consumers based on data in a new report. 
Pre-owned cars prices fell more than 4.2% from May to June, the largest decline in cost since the beginning of the pandemic, according to the Manheim Used Vehicle Value Index (MUVVI).
According to the report, June's decline in used car prices was a record for the month and was slightly affected by the seasonal adjustment, compared to last June when prices for pickups and vans were 6.6% and 8.5%.
Sports cars fared the worst, dipping 14.8% in prices compared to 2022, while compact and midsize vehicles prices dropped by 6.6% and 6.7%, the report noted. 
RELATED: Americans struggling to make car payments is highest since Great Recession
"The 4.2% drop is among the largest declines in MUVVI history and the largest decline since the start of the pandemic in April 2020 when the index plunged 11.4%," Chris Frey, senior manager of Economic and Industry Insights for Cox Automotive, said in a statement in the report. 
The index analyzes used-vehicle prices independent of changes in the characteristics of vehicles sold, according to the MUVVI website. 
FOX Business reported in January that prices for used and new vehicles soared in 2022 due to a semiconductor shortage and other COVID-19-related issues affecting the global supply chain. Although fewer cars were made, consumer demand remained strong, raising prices. 
RELATED: There are only 3 new cars priced under $20,000 now
Prices started to ease near the end of last year, but the average cost of a new car is still near $50,000 — a record. FOX Business noted surges in interest rates also contributed to higher car prices.
FOX Business contributed to this report. This story was reported from Washington, D.C.